'if U Wanna Lose 20k in 5 Seconds Lets Go'- Gable Steveson Challenges AEW Superstar Jake Hager to a Wrestling Match
Published 08/13/2021, 11:32 AM EDT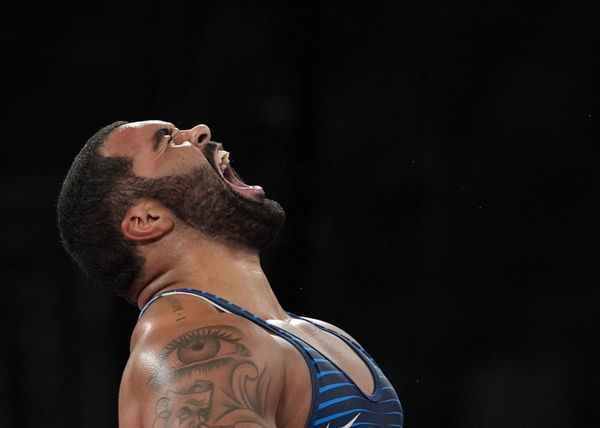 ---
---
After his dominant gold medal run at the Tokyo 2020 Olympics, the options are endless for Gable Steveson. The 125 Kg Olympic gold medallist has toyed with the idea of joining the UFC and has not shied away from entertaining other offers as well. The likes of Ben Askren, Daniel Cormier among others have praised Steveson's skillset highly and stated that he would be a force to be reckoned with if he chooses to switch over to being a professional mixed martial artist. 
ADVERTISEMENT
Article continues below this ad
Steveson grabbing all the limelight has not sat well with AEW wrestler Jake Hager, who put out a tweet stating, "I bet $20,000 that @GableSteveson could not take me down. Any Takers?". Steveson replied befittingly saying, "If u wanna lose 20k in 5 seconds then let's go"
ADVERTISEMENT
Article continues below this ad
Hager responded to the challenge put forward by Steveson by saying, "Well someone has to pay for the taxes of your gold. Would you like Houston, Chicago or New York?". Steveson had the final say in the exchange online as he tweeted out, "never heard of u, but dm for my address."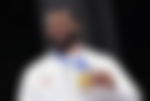 ADVERTISEMENT
Article continues below this ad
What is next for Gable Steveson?
There have been several instances of Olympians in wrestling transitioning over to MMA. Henry Cejudo, Daniel Cormier, Ben Askren, and Yoel Romero are a few of the prominent names in the sport. Steveson, at the age of 21-years old, has reached the pinnacle of his sport. He has openly toyed with the idea of becoming a professional mixed martial artist and has also received an invitation from Jon Jones to train at the JacksonWink MMA gym in Albuquerque. 
ADVERTISEMENT
Article continues below this ad
If Steveson were to sign with the UFC, it would take him a few months of training to understand the different aspects of the game, mainly striking. However, we have seen in the past that having a strong wrestling base and an average striking skill set can also get you far in the sport of MMA, as long as you are supremely dominant in the wrestling aspect. Khabib Nurmagomedov and Ben Askren are two good examples of the same. 
What do you make of Gable Steveson potentially making his way into the UFC, let us know in the comments below!