Israel Adesanya's Teammate Fau Vake Passes Away After Auckland Assault
Published 05/24/2021, 12:43 PM EDT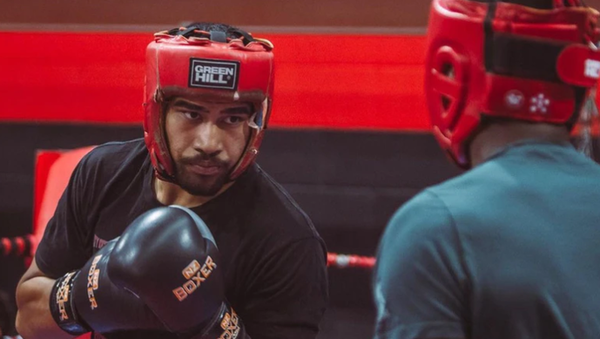 ---
---
Fau Vake, an amateur MMA fighter out of the famed City Kickboxing in New Zealand, has died as a result of injuries suffered in an alleged assault. The 25-year-old was 2-0 as an amateur and had a three-year-old daughter. He was also UFC middleweight champion Israel Adesanya's teammate.
ADVERTISEMENT
Article continues below this ad
Vake was assaulted on Symonds St in central Auckland in the early hours last Sunday morning and taken to Auckland Hospital in critical condition. Four men were charged over the incident on a number of offenses ranging from common assault to injuring with intent.
He was on life support for over a week and passed away soon thereafter. His teammate and sparring partner Israel Adesanya asked for prayers for him on Twitter. He also had some stern words about the current laws in place for 'coward punchers.'
One News in New Zealand reported on Adesanya's statements shortly after the incident. "I am distraught. My gym brother may die because of the gutless actions of these men," Adesanya said.
"In the past decade, there have been numerous deaths from punches thrown when people are not looking. Given the massive publicity these crimes have received, no one is dumb enough to think there is not a serious risk of death.
"There is no excuse. It should be considered attempted murder or murder," he concluded.
However, the situation has turned extremely tragic for Vake's family and friends. City Kickboxing confirmed Vake's death according to The New Zealand Herald. They have asked for some time to grieve and want people to respect their wish for privacy.
Israel Adesanya asks for help for Fau Vake in his Instagram stories
In a touching move, City Kickboxing launched a VakeFam T-shirt and made sure that all the profits go to Vake's family. Adesanya uploaded several links on his Instagram stories for people to help donate to Vake's family and daughter in addition to the T-shirts.
He also uploaded a few photos and captions of Vake to reminisce about their time together. This certainly comes as a terrible loss for the champion and the people who were close to Vake. It's a tragic day for MMA fans all around the globe.