Meet Oscars 2022 Star Will Smith's Vegan MMA Doppelganger With a Losing Record – Will Smith "Sriracha"
Published 05/12/2022, 1:00 PM EDT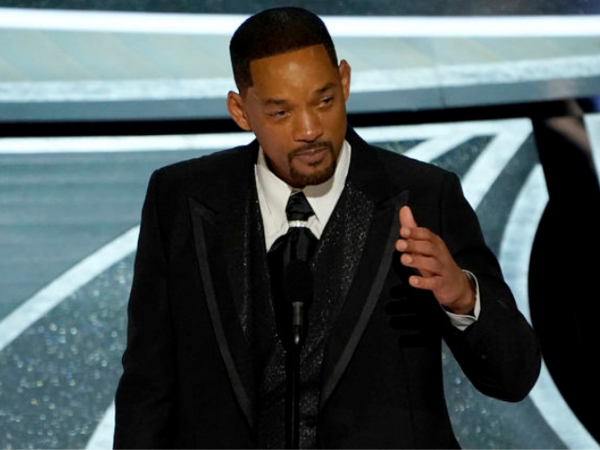 Yet another strange coincidence has reinforced the community's faith in the phrase, 'It's a small world'. Popular Hollywood actor and rapper, Will Smith has a doppelganger, who carries the same name, but doesn't look identical at all.
ADVERTISEMENT
Article continues below this ad
Will Smith 'Sriracha' loves to engage in the violent sport of mixed martial arts and is always ready to throw down. Unlike the actor, fans absolutely enjoy it when he lays out the beating. He has even produced some exciting moments in the Octagon despite carrying a losing record of 3 wins and 4 losses.
ADVERTISEMENT
Article continues below this ad
The mixed martial artist hails from West Haven, Connecticut, and has competed in popular promotions in Bellator, Cage Titans, and Ammo Fight League. Smith follows a vegan lifestyle and made his debut with Bellator back in 2020 on short notice. The outing did not produce positive results, as he suffered a decision loss in the end.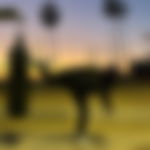 Why did Will Smith become the talk of the town in 2022?
The Hollywood actor has been producing amazing performances for quite some time, but always fell short at the Oscars. However, the year 2022 finally saw him pick up his life's biggest achievement, but it got overlooked. Instead of the world celebrating his win at the 94th Academy awards, Smith found himself wrapped at the center of a controversy.
Watch this story: Jon Jones, Kamaru Usman, Dana White and Others From the MMA World Reacts to Will Smith-Chris Rock Oscar Incident
ADVERTISEMENT
Article continues below this ad
Apparently, the actor didn't approve of a joke made by veteran comedian Chris Rock. The comedian targeted the joke toward his wife, Jade Smith which riled the actor to take action. He approached the comedian and unloaded a Stockton-style slap that shocked the world.
MMA community took note of the incident, while some celebrated the actor, others did not condone his actions. UFC Icon Joe Rogan dubbed it as a foolish impulse and critiqued the actor for being overly sensitive.
ADVERTISEMENT
Article continues below this ad
He said, "I don't think he was thinking that far ahead at all… I think he's being emotionally fragile, and he acted on impulse. I think it's a foolish impulse that you do when you know there's no consequences."
Do you agree with Joe Rogan or Will Smith? Leave your thoughts below.