Victoria Souza Wanted to Try Zumba, Became Pro MMA Fighter Instead
Published 09/17/2021, 6:34 AM EDT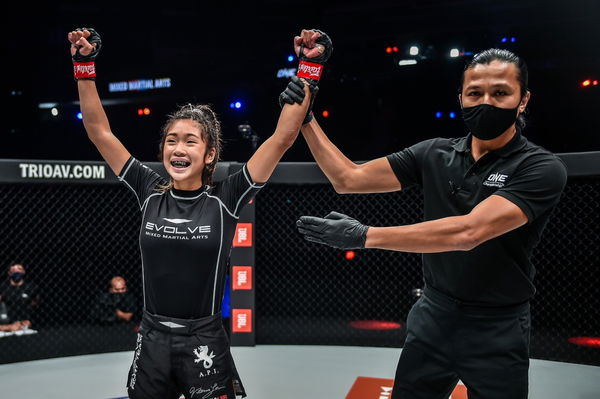 ---
---
People deal with several stress factors each and every day. Whether it's stress from work or personal life, it's something that most people try different ways to cope with.
ADVERTISEMENT
Article continues below this ad
For ONE atomweight contender Victoria Souza, her stress came from working at a standard office job at age 16. Going through the daily motions of being a business administrator, the Brazilian, like many, tried to turn to exercise to let off some steam.
After initially planning to take Zumba dance classes at a local gym, Souza soon found herself dabbling in the world of martial arts.
ADVERTISEMENT
Article continues below this ad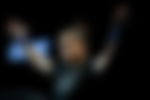 "[Business Administration] was stressful work, I wanted something that could help me out and keep me calm and cool. So I went out and looked for a gym because I wanted to try Zumba dancing," Souza said.
"But the gym I ended up at didn't have Zumba. Some guys there suggested that I try training in Muay Thai, so I gave it a shot."
Souza laced up the gloves, and almost immediately, she fell in love with the "Art of Eight Limbs." Of course, one thing led to another, and soon Souza donned the Gi, and tried her luck with Brazilian Jiu-Jitsu.
"After some time, the people at the gym told me that if I wanted to compete in MMA, I would also need to learn jiu-jitsu… So, six months months after I learned Muay Thai, I started jiu-jitsu," Souza said.
Finding success on the mats, this completed her skill set, and she was ready to make the logical transition to MMA. After just a few months, Souza made her professional MMA debut in Brazil's local scene, and she has remained undefeated since with a perfect 5-0 record.
Fast forward to present day, Souza is now ready to step inside the ONE Circle for the very first time.
ADVERTISEMENT
Article continues below this ad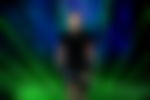 The 24-year-old is set to face teenage sensation Victoria "The Prodigy" Lee at ONE: REVOLUTION, which broadcasts live from the Singapore Indoor Stadium on Friday, September 24.
And while her budding MMA career is certainly one she should be proud of, Souza says she actually tried to get back into Zumba recently, but discovered it just wasn't meant to be.
ADVERTISEMENT
Article continues below this ad
"I have tried Zumba one more time since, but I'm terrible at dancing. I'm much better at fighting," Souza said. "I have officially quit Zumba."
ONE Championship returns on Friday, 24 September with ONE: REVOLUTION, live from the Singapore Indoor Stadium. Christian Lee defends his ONE Lightweight World Title against Ok Rae Yoon in the main event.