ONE Voice Michael Schiavello Shares Thoughts on Explosive 'ONE on TNT I' Card This Wednesday
Published 04/06/2021, 12:59 AM EDT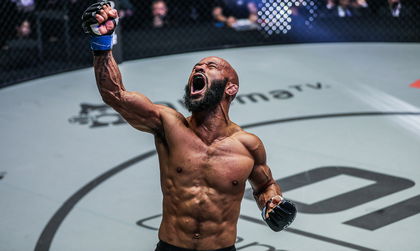 ---
---
"ONE on TNT I," one of the most anticipated events of 2021, will go down this Wednesday, April 7 (Thursday, April 8 in Asia), and one man who is more excited than anyone else to witness all the action is longtime ONE Championship commentator, "The Voice" Michael Schiavello.
ADVERTISEMENT
Article continues below this ad
Schiavello has the best seat in the house for some of the biggest fights in the world of martial arts, sitting Circle-side alongside his partner, Mitch "The Dragon" Chilson.
This Wednesday at "ONE on TNT I," Schiavello is looking forward to witnessing the greatest martial arts talents in the world compete once more.
ADVERTISEMENT
Article continues below this ad
"ONE on TNT I" features a main event showdown between ONE Flyweight World Grand Prix, and 12-time UFC World Champion Demetrious Johnson and reigning ONE Flyweight World Champion Adriano Moraes.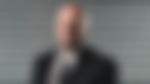 Also on the card is the return of former UFC Lightweight Champion Eddie "The Underground King" Alvarez who faces #2-ranked lightweight contender Iuri Lapicus in the co-main event, as well as an appearance from ONE Flyweight Muay Thai World Champion Rodtang Jitmuangnon.
"There are so many good matches coming our way. I guess on this opening card this week, everyone's looking forward to Demetrious Johnson versus Adriano Moraes, just because there's so much at stake. Not only the world title, of course, but also the legacy of both men, particularly Demetrious Johnson," Schiavello told the media at the Virtual Media Day, sharing his thoughts on the upcoming matchups at 'ONE on TNT I.'
"So many people talk about Demetrious as the greatest of all time, that Demetrious Johnson is the gold standard of mixed martial arts athletes. Having been a UFC champion, having dominated over there, going 3-0 in ONE Championship, and having a couple of tough contests out of the gates as well. If he beats Adriano, he does cement himself as the greatest of all time."
"But Adriano has other thoughts on that. Adriano has been a solid champion, only three losses on his record and those three have all been by split decision. It's going to be hard for Demetrious," Schiavello added.
There's no doubt Schiavello is leaning towards "Mighty Mouse" taking home the victory. As for the co-main event showdown between Alvarez and Lapicus, however, Schiavello believes it's a lot closer.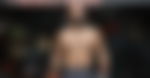 "Eddie Alvarez is 1-1 in ONE Championship and not ranked in the Top Five. So Eddie needs to break into the Top Five first. Iuri is ranked number two, so a win over him would put Eddie in the Top Five. Does it catapult him to number two? Maybe. Does it earn him a world title shot? Maybe. Or maybe he needs one more before he gets the world title shot," said Schiavello.
"What does he need to do against Iuri? He needs to defeat him soundly and effectively. I think that to guarantee a world title shot against Christian [Lee], he's got to beat Iuri as effectively as Christian did, if not more effectively. That happened inside of one round, and Christian is the only guy to defeat Iuri Lapicus. Lapicus has destroyed 14 people, 13 in the very first round. It's crazy. His record is outstanding."
"Eddie hasn't fought for a long time. Iuri has been the most active of the two. This is a very tough fight for Eddie Alvarez. Don't underestimate Iuri Lapicus," Schiavello added.
While the main and co-main events are definitely fights to get excited about, according to Schiavello, it's Thai superstar Rodtang Jitmuangnon that American fans should pay close attention to.
Rodtang, one of the most exciting pure strikers in the world, will be showcasing his skills in front of an American prime time audience for the first time in his career, and Schiavello believes fans will be shocked at what they will get to witness.
ADVERTISEMENT
Article continues below this ad
"What I'm really looking forward to, and you know I'm a big Muay Thai and kickboxing fan, is Rodtang [Jitmuangnon]. Because this is an American prime time audience's chance to really see Muay Thai in 4-ounce gloves for the very first time," said Schiavello.
"Rodtang is just next level. He's a little guy that packs so much power, that you specifically use the word 'scary' on. He's scary because the way that he drops his hands and calls opponents forward to strike with him, and he lets them deliver free shots to his jaw. Then he laughs at them."
"When you're qualifying someone is the scariest pound-for-pound fighter on the planet, yes, I would say Rodtang is. If you don't believe me, watch this Wednesday…you'll see Rodtang in 4-ounce gloves, and you'll see just how scary he is," Schiavello added.
ADVERTISEMENT
Article continues below this ad
The "ONE on TNT" series will air every Wednesday in the United States from April 7 for four weeks. Each week will include a preliminary card digitally streamed exclusively on the Bleacher Report App and B/R Live from 9 p.m. to 10 p.m. ET, followed by three main card fights televised exclusively on TNT in the U.S. at 10 p.m. ET. It will be available in Asia via the usual channels.