Thanh Le Wants a 'Real' Cross-Promoted Event Between ONE Championship and UFC
Published 06/15/2021, 3:30 AM EDT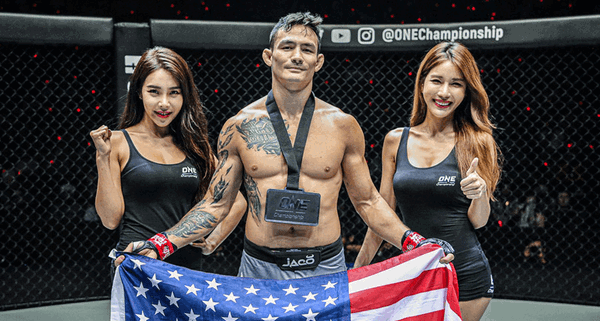 ---
---
Reigning ONE Featherweight World Champion Thanh Le wants to prove he's the best featherweight in the world, regardless of promotion.
ADVERTISEMENT
Article continues below this ad
After recent buzz surrounding a hypothetical ONE Championship versus UFC mega event, Le says he wants to make the prospect a reality, rather than just leave it to fantasy. The 35-year-old veteran believes he can beat any fighter in his division, whether they fight in ONE, UFC, or any other MMA organization.
"I got into this sport to do things no one would ever think I could do. Becoming a world champion in the largest MMA organization in the world was one of those things," Le was quoted in a recent interview with International Business Times.
ADVERTISEMENT
Article continues below this ad
"Next would be to help create a borderless MMA world, where it is possible to see who the actual best at each weight class is, and not just leave it to debates and opinions. We are in this sport to see who the best is. We owe it to the fans to give them exactly that."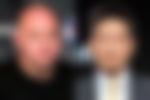 Le lifted the ONE Featherweight World Title after knocking out long-time titleholder Martin Nguyen in October 2020. He is currently riding a four-fight win streak, with all four wins ending by impressive knockout.
ONE Championship Chairman and CEO Chatri Sityodtong has long called for a ONE Championship versus UFC cross-promoted event, where he would pit his martial arts heroes against the UFC's best.
Le believes ONE Championship fighters would not only hold their own against their UFC counterparts, but also dominate.
"I absolutely think ONE Championship fighters can compete with the best in the UFC. Not only that, but I think they will do better than most American fans expect," Le said.
"Look at 'Mighty Mouse' for example. He is widely considered one of the best pound-for-pound fighters on the planet. But he is not a champion. He got knocked out. I've been there too. But my point is that the UFC is not head and shoulders above any organization, especially not ONE and the caliber of fighters we have on display."
The idea of a ONE Championship and UFC co-promoted "mega event" is certainly an appealing one for fans. Although improbable, it's definitely intriguing to speculate.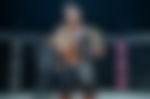 Nevertheless, Le would be matched up with UFC Featherweight World Champion Alexander Volkanovski of Australia, should the highly unlikely event be made. The Vietnamese-American broke down his featherweight counterpart from across the pond.
ADVERTISEMENT
Article continues below this ad
"Volka has done some awesome things and is a very tough fighter. But I think there is a clear difference in our skill sets and I don't think he matches up well against me at all," Le said. "Obviously, he's going to give anyone fits in the fight game. But I think my movement, kicks, and power make a huge difference. He gets touched a little too much."
"Volka has a ton of skills and uses his anatomy very well. His tactics match his attributes, which unfortunately is a rare thing in the fight game," Le added. "Too many people want to prove who's tougher or who can box better. But this is MMA. He does a good job at attacking where the opponent is weak, and I think him being a shorter fighter, he's chosen the right footwork to match his short build and long arms."
Who wins? A confident Le boldly predicts another spectacular finish in his favor.
ADVERTISEMENT
Article continues below this ad
"Honestly, I think I can KO him. He's a great fighter with a ton of skills, but I don't think he's seen anyone like me that can move like me. He lets people touch his face too much. All it takes is one from me," Le said.
"I would love to test myself against the other champs. This is about me developing into the best fighter I could possibly be, to reach my full potential as a martial artist."