"That's One Fight I'd Love to Get Back"- Ryan Bader Feels He Could Avenge Jon Jones Loss
Published 03/17/2020, 7:42 AM CDT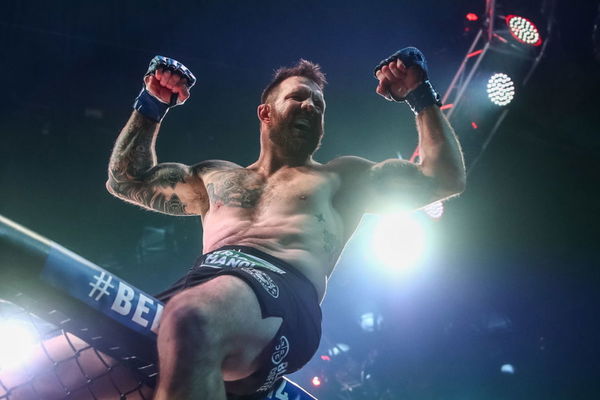 ---
---
Bellator's two-division champion, Ryan Bader, is already out for revenge and it's not who you think it is.
ADVERTISEMENT
Article continues below this ad
Ryan Bader's first loss came against the current UFC light heavyweight champion Jon Jones and it's something he wishes to get another shot at.
"The Ultimate Fighter" winner Bader came off in the fight as undefeated and Jones still undefeated was announced as the new No. 1 contender for the UFC light heavyweight championship post-fight.
ADVERTISEMENT
Article continues below this ad
It was a battle of prospects at the light heavyweight division at UFC 126 back in 2011.
"Bones" goes on to dance around the octagon for nine minutes manhandling Bader before locking on a guillotine choke which would eventually prove to be the end of Bader in the huge fight.
Jones, 23 at the time, was criticised by some for getting a bit egotistical leading to the fight about his skills but he shut down his critics by winning while remaining humble in the process.
Bader, currently, has no plans of leaving Bellator and understands that a fight between two would be highly unlikely.
The only chance of them facing each other in the ring, Bader thinks, would only happen in a cross-promotional format.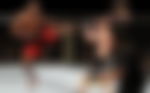 "Yeah, I mean, I don't think you can argue that he's not (the best)," Bader said of Jones to TMZ.
"He's undefeated. Yeah, he took a  DQ loss or whatever, but he's undefeated. He's beaten everybody."
"That's one fight I'd love to get back. It was 2011 when that happened, and I've grown and changed so much since then physically, mentally, and we'd love to be able to do some cross-promotional deal."
"It's not something sitting at the top of my mind, but it's one of those things if the opportunity ever presented itself, you're damn right."
ADVERTISEMENT
Article continues below this ad
Bellator 242 will headline Ryan 'Darth' Bader returning to the light heavyweight division to defend his 205-pound gold.
In the opposite side of the octagon facing him will be Russian Vadim Nemkov who is a three-time Sambo world champion.
Bader is coming off as winner of seven fights out of eight at both heavyweight and light heavyweight while his opponent is undefeated and has a clean Bellator record of 4-0.
ADVERTISEMENT
Article continues below this ad
The fight will take place on May 9 inside the SAP Center in San Jose, California.