VIDEO: Referee Herb Dean Stops Fight as UFC Fighter Tries to Cheat the Eye Test After an Eye-Poke
Published 06/26/2021, 5:43 PM EDT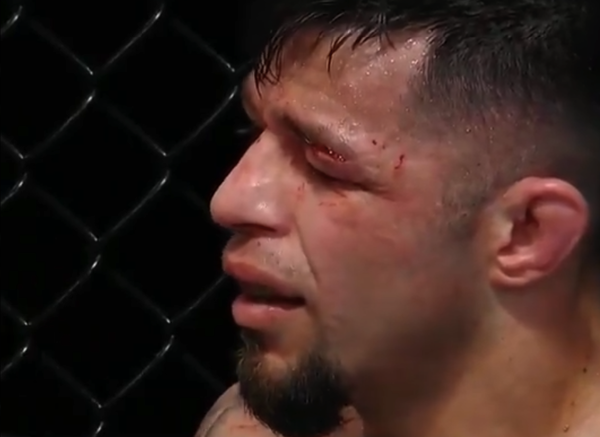 ---
---
UFC Vegas 30 featured an exciting featherweight fight between Andre Fili and Daniel Pineda. As both men are currently unranked in the division, they had an excellent opportunity to take a leap forward into the 15 with a good display tonight. Unfortunately, what started off as an extremely exciting fight between two evenly matched fighters ended after an accidental eye poke. 
ADVERTISEMENT
Article continues below this ad
During an exchange in close quarters, Fili tried to push Pineda away. In the process, unknowingly, his fingers went straight into his opponent's eye, which was compromised to begin with. Pineda had a massive cut above his left eye due to a kick that Fili landed. The accidental eye poke further worsened the injury, and he could not see from the left eye.
ADVERTISEMENT
Article continues below this ad
When the doctor was called in to check on the eye, he asked Pineda if he was alright and he could continue, to which Pineda replied yes. In order to make sure that he could see correctly, the doctor covered his right eye. He then held up three fingers and asked Pineda to guess how many fingers he was holding up.
Pineda said one. He insisted that could not see properly because of the blood. However, Herb Dean stepped in and called the fight as he recognized that Pineda's vision was clearly compromised.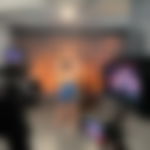 Andre Fili put on an impressive display against Daniel Pineda 
The fight was an extremely entertaining one for the first two rounds. Both men were extremely evenly matched. However, it was Fili who had a slight edge in the bout. Over the course of the fight, he landed an impressive 44 total strikes with an accuracy of 56%. Furthermore, he landed 34 significant strikes with an accuracy of 51%.
ADVERTISEMENT
Article continues below this ad
Fili was also extremely good in the wrestling department, stuffing all seven of Pineda's takedowns and landing one of his own during the fight. 
ADVERTISEMENT
Article continues below this ad
Although the fight did not end the way he would have hoped, the performance put on by Fili was extremely impressive. As 'Touchy' suffered a loss in his last outing, a win tonight would have been welcome. However, given the way the fight played out, there is a possibility that the promotion could rematch the two men.