Watch: Liverpool's Coner Hignett Brutally Knocks Out Darren O'Gorman in Final Round
Published 03/21/2020, 8:58 AM EDT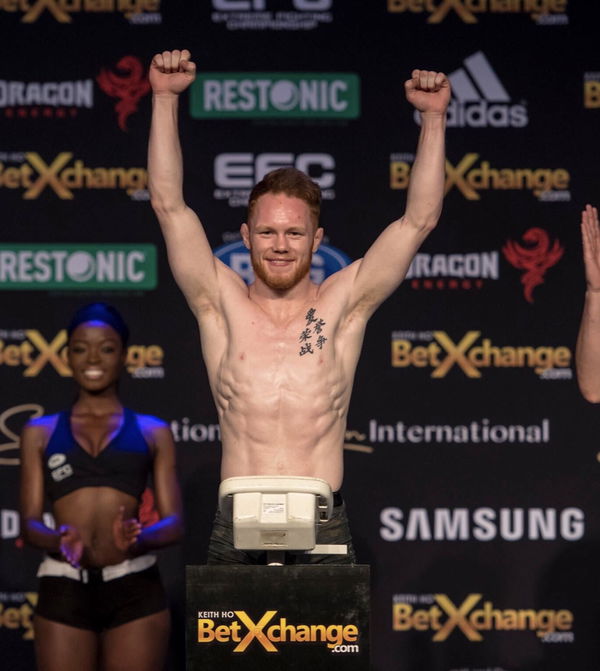 Liverpudlian Coner Hignett made a stunning comeback in the octagon by knocking out Darren O'Gorman in a closed-doors Cage Warriors 113 event. Fans were glued to the fight held at BEC arena in Manchester, held when the world of martial arts is exploring options to continue on with their scheduled upcoming events.
ADVERTISEMENT
Article continues below this ad
Quite fittingly, combat sports aren't going anywhere without putting up a fight.
Earlier, Cage Warriors President Graham Boylan insisted that the event will go on despite the disruptions the coronavirus has caused. He released a statement, in which he stressed the need to carry on. "We will continue to adapt to changes as they arise, and continue to strive toward providing the biggest and best platform possible for our fighters and fans this Friday night." He further added, "As long as the country remains operational, so do we."
ADVERTISEMENT
Article continues below this ad
UFC president Dana White also shares the same sentiments. The organizer continues to push for his events to go on as planned, with a clear stand on the coronavirus. White and is taking the matter so seriously that he even slammed people who cover the UFC.
"The weakest, wimpiest people on Earth cover the biggest, baddest sport on earth… What do you expect them to say? What do you think they're gonna say?"
Coner Hignett has a massive comeback from canvas
The "Hand Grenade" had an implausible recovery against O'Gorman as the latter battered Hignett with elbows and toes, including a deep triangle choke.
ADVERTISEMENT
Article continues below this ad
Coner Hignett, exhausted and purple in the face, slipped the grip and delivered a stunning KO to drop O'Gorman.
ADVERTISEMENT
Article continues below this ad
Welshman Mason Jones and Joe McColgan fought at the main event. The former stunned his opponent with a knee late in the opening round to own the vacant lightweight title. Former featherweight champion Paddy Pimblett, who was coming after an 18-months hiatus, cemented his status as a top contender in the division after defeating Ireland's Decky Dalton.