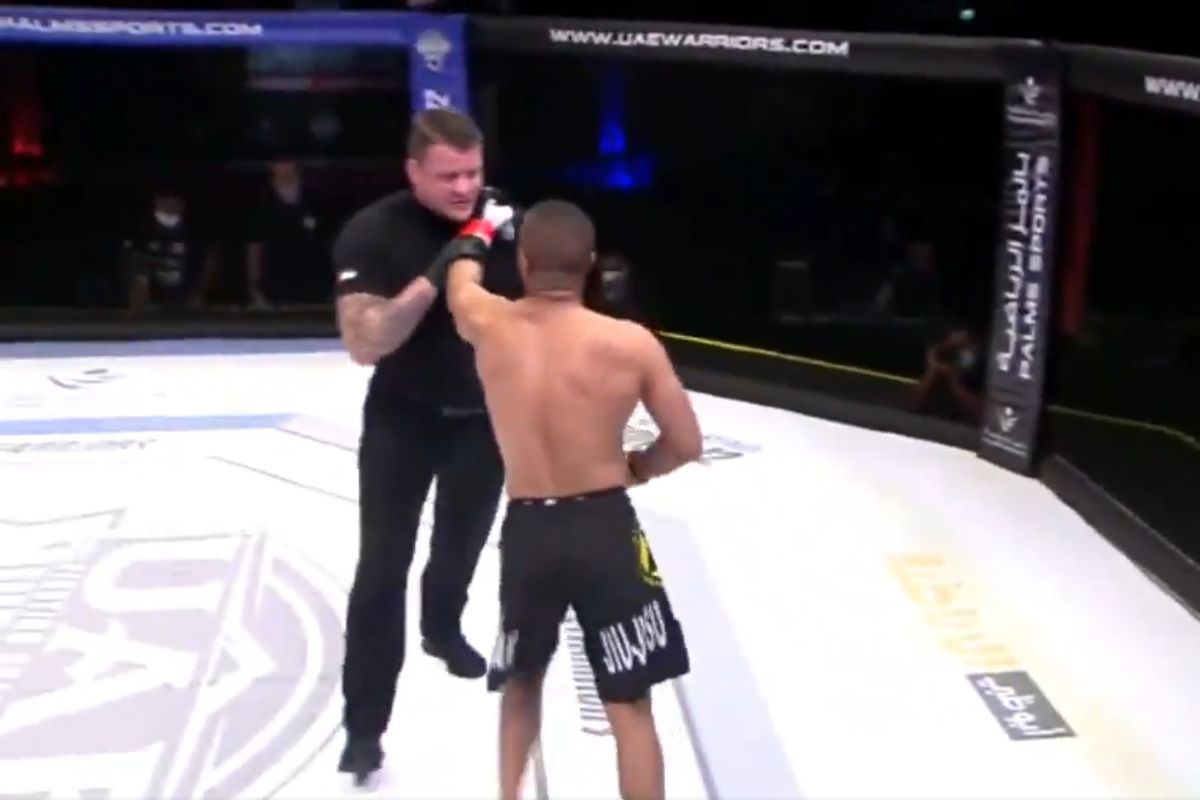 UAE Warriors fighter Ahmad Al Darmaki has landed himself in hot water after an altercation with an MMA official. The featherweight suffered a disqualification in his bout against Bogdan Kirilenko at UAE Warriors 12 that took place in Abu Dhabi. His initial victory in the scheduled bout via RNC was overturned after he shoved veteran referee Marc Goddard, via MMA Junkie.
The UAE native refused to let go of the submission long after his opponent in Kirilenko had tapped out. Not to mention, the referee and the fighter in question got into a tussle.
Such incidents leave a sour taste in the mouths of fans who tune in to witness the sporting competition between athletes.
Ahmad Al Darmaki and Marc Goddard: An Overview
Ahmad Al Darmaki now holds a losing record of 2-6 after failing to add a fairly straightforward victory to his record. His misfortune in MMA began right from his early days after going 0-4 in his first four fights.
Referee Marc Goddard was previously involved in a similar conundrum, however, involving a recognizable fighter. Two division UFC champion Conor McGregor famously shoved the 16-year veteran in an eerily similar fashion.
The aforementioned incident took place when Conor's teammate Charlie Ward won his scheduled bout at Bellator promotions.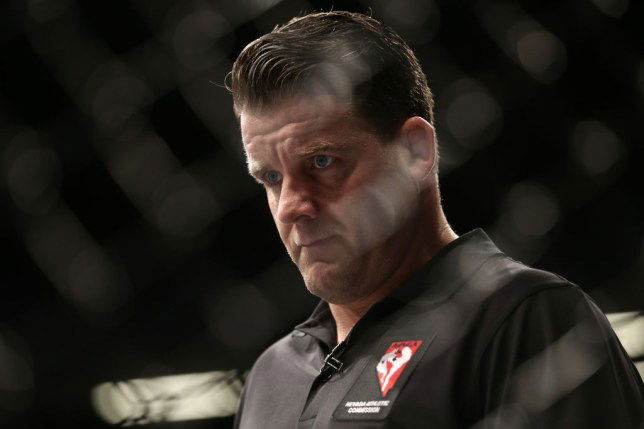 Chiefly, The MMA community comprising fans and media aren't the only ones condemning the actions of Darmaki. In light of the incident, UFC President Dana White mentioned the occurrence when talking to the media before an event.
He touched upon the importance of keeping a healthy distance from officials overseeing a fight.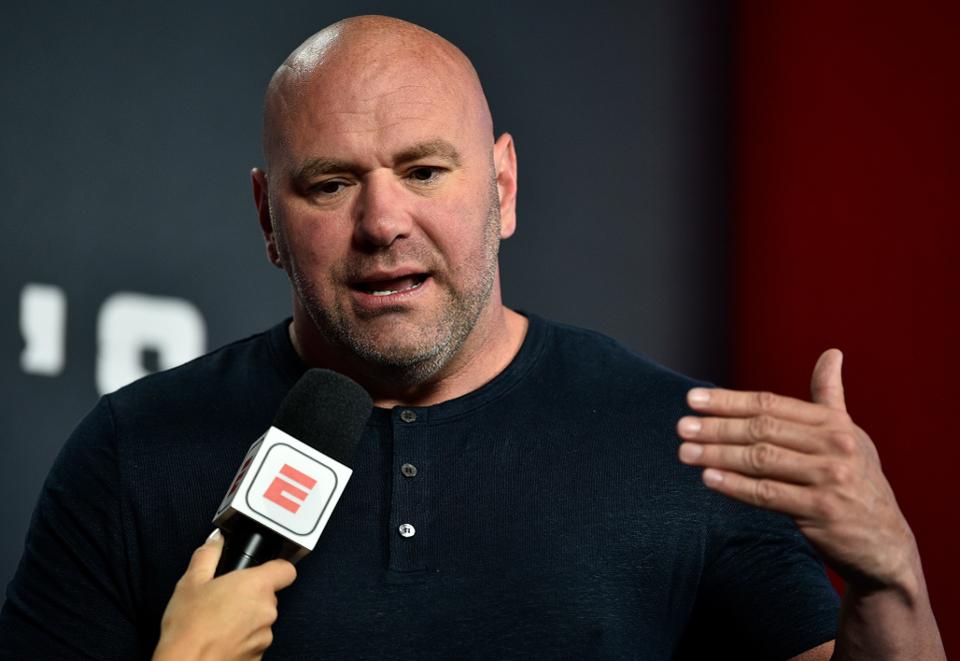 Not to mention, the comments primarily came to the forefront after a viral moment saw commentator Dan Hardy yelling at a referee. White made it clear that such actions would lead to immediate termination in the future.
Given the recent spike of unsavory interactions involving MMA officials, commissions may be forced to step in. Moreover, commission oversight could lead to a slew of new regulations being enacted based on the aforementioned occurrences.
SOURCE- MMA Junkie