Xiong Jing Nan Says 'No Massive Gap' in Ground Skills Against BJJ World Champion Michelle Nicolini
Published 09/01/2021, 1:44 AM EDT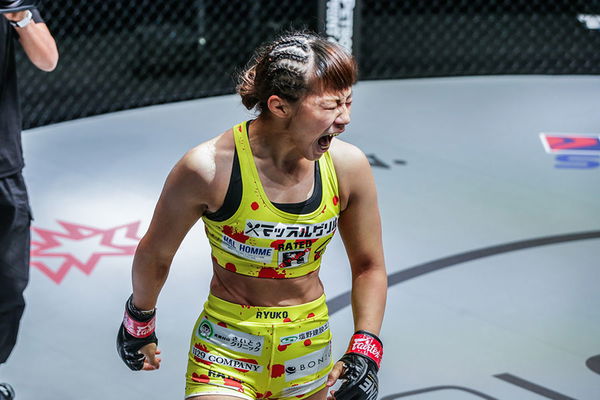 ---
---
Having firmly established herself as a premier Chinese mixed martial arts talent, Xiong Jing Nan continues to write her own legacy as she defends her ONE Women's Strawweight World Championship for the fifth time this Friday night.
ADVERTISEMENT
Article continues below this ad
Xiong is slated to take on grappling wizard, and #2-ranked strawweight contender Michelle Nicolini of Brazil at the groundbreaking ONE: EMPOWER event, which broadcasts live on September 3 from the Singapore Indoor Stadium.
"The Panda" refuses to look in the rearview mirror, only towards the future.
ADVERTISEMENT
Article continues below this ad
"I might have accomplished a few things over the last couple of years, and I'm always grateful for the support of my fans from all over the world. But I still feel like I have not reached the peak of my career yet," Xiong said.
The 125-pound champ explained that it's not enough to simply claim victory, a resounding statement needs to be made.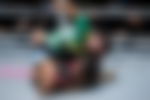 Xiong expressed a desire to shed her reputation for being a mere puncher in the world of MMA, rather she aims to be recognized as a well-rounded combatant who is dangerous in every moment of competition. Among her 15 victories, 10 have come by way of knockout, one by way of submission.
"I don't think there's a massive gap between me and Nicolini [on the ground]," she said.
"She must have been developing her striking game in her camp too, both punches and kicks. A truly great fighter is non-stop looking for a better version of herself or himself, that's what I believe."
Exuding confidence, Xiong explained that the ultimate goal is to be the best, bar none. This means dominating the sport from all angles in addition to collecting victories. But how she plans to accomplish such a tall task remains to be seen.
However, something may be in the works, according to the champ.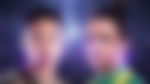 "I'm still chasing the dream of becoming the most dominant female athlete in the history of the sport. And [when] I make it, then I will call myself the face of ONE Championship, and most importantly, the face of Asian martial arts," Xiong said.
"Actually, I'm planning something new. You will hear it when Mitch [Chilson] interviews me," she added, alluding to an impending post-fight victory discussion with ONE's color commentator and in-Circle correspondent. 
ADVERTISEMENT
Article continues below this ad
Whatever the champion's surprise may be, a daunting opponent stands before her in the form of eight-time BJJ world champion Michelle Nicolini.
The IBJJF Hall of Fame member has quickly moved forward in the ONE Championship contenders' queue, now having earned her first title shot when she meets "The Panda" in the Circle.
The Brazilian athlete has secured five of her six professional MMA victories by way of submission, each by either armbar or rear-naked choke. Additionally, despite an imperfect record, Nicolini has never been finished in MMA competition, leaving at least one unsolved puzzle for the likes of Xiong.
ADVERTISEMENT
Article continues below this ad
"I know I must be more careful and detailed against [Nicolini]," said Xiong. 
"Now I am confident that I am great at both stand-up fighting and ground control. I promise to all my fans, you will see a whole new version, updated, 2.0 Xiong Jing Nan."