'She Is Supposed to Play When She Is Suicidal?'- Joe Rogan Fires Back at the Critics of Simone Biles
Published 07/30/2021, 6:17 AM EDT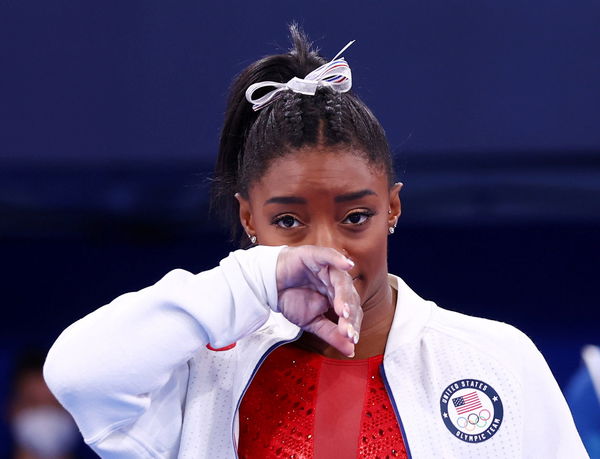 ---
---
Simone Biles has cemented her place amongst the best gymnasts to ever compete in the sport. However, at the Tokyo Olympics, the 24-year-old took a bold decision and opted to step out of competition citing mental health issues. Fans have met her decision with a lot of online support and criticism. 
ADVERTISEMENT
Article continues below this ad
A certain group of individuals has hailed Biles for prioritizing herself above all else. On the flip side, a huge number of individuals have criticized her for being a 'coward' and quitting when the going got tough. 
ADVERTISEMENT
Article continues below this ad
UFC commentator and podcast host Joe Rogan recently shared his thoughts on the matter. On the Joe Rogan Experience, he said, "That girl, that amazing gymnast who everyone is sh**ing on cause she just bailed on the Olympics. I was just reading that she regularly takes ADHD medication and they said that she can no longer take it because in Japan you can't take this stuff. She takes Ritalin."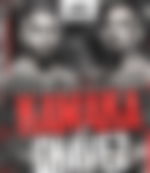 Rogan continued, "So many people are sh**ing on her online and calling her coward. It's disgusting. Like you have no idea what is going on in her head. She supposed to play when she is suicidal? Is she supposed to play when she is freaking out? Is she supposed to do gymnastics when she is literally losing her mind?"
The MMA community is split on Simone Biles and her decision to withdraw 
Multiple MMA athletes have voiced their opinions on Biles' decision. Ronda Rousey, for example, has been a staunch supporter of Biles and blasted her critics on Twitter, stating they had no idea what they were talking about. Rogan also was in firm support of Biles. 
ADVERTISEMENT
Article continues below this ad
On the other hand, Olympic gold medalist and former two-division world champion, Henry Cejudo, stated he felt Biles crumbled under pressure. 'The Count' Michael Bisping felt the same way about the situation. 
ADVERTISEMENT
Article continues below this ad
What do you make of Simone Biles' decision to withdraw from the Olympics? Which side of the argument are you on? Let us know in the comments below!