"Queen of Indian MMA": Arjan Bhullar Backs Ritu Phogat to Win the ONE Championship Atomweight Grand Prix
Published 10/11/2021, 5:40 AM EDT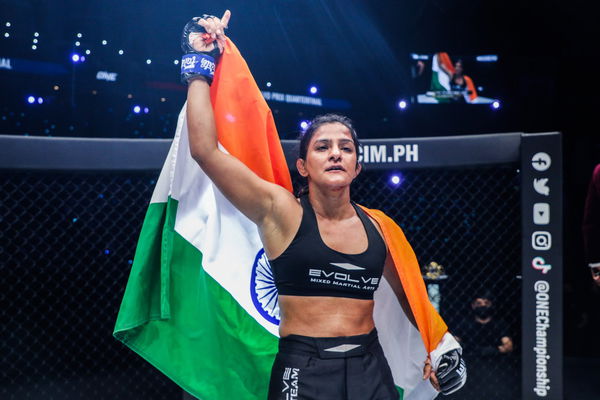 ---
---
The entire Indian MMA community is pleased as Ritu Phogat advances to the ONE Championship Atomweight Grand Prix semifinals. Notably, they want nothing else but 'The Indian Tigress' to taste glory. Among the many backing her for victory is the current ONE heavyweight champion Arjan Bhullar.
ADVERTISEMENT
Article continues below this ad
Phogat claimed a dominating unanimous decision victory over Meng Bo to earn herself a spot in the semifinals of the Atomweight Grand Prix. Ahead of the semifinals, Bhullar weighs in on Phogat's future in the world of MMA. 
ADVERTISEMENT
Article continues below this ad
The ONE heavyweight champion recently appeared in an interview with 'SCMP MMA.' While in conversation, Bhullar shared his thoughts on Phogat's next fight. Furthermore, it seems that Bhullar is confident about 'The Indian Tigress' winning the Atomweight Grand Prix. 
Arjan Bhullar on Ritu Phogat vs. Itsuki Hirata
Phogat will now face Itsuki Hirata in the semifinals of the Atomweight Grand Prix. The bout will take place on Friday, October 29, at ONE: NEXTGEN.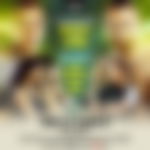 'The Indian Tigress' is on a two-fight win streak, while Hirata is undefeated (5-0) in her professional MMA career. Many believe that it will be Phogat's toughest challenge till date. However, the ONE MMA community also shares the belief that Phogat has the potential to hand Hirata her first professional loss. 
In his interview with 'SCMP MMA,' Bhullar said – "Absolutely, it's a tough match-up." 
"I think she's gonna have to lean on her wrestling chops as always. She's gotta keep her hands up when she throws. Sometimes she tends to drop a little bit."
"So throw, keep it tight, then go get to your wrestling. Ride, ride, ride, damage control. The longer the fight stays in that realm, the more success she will have, the deeper it goes," Bhullar added.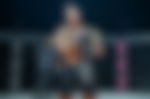 Bhullar on 'The Indian Tigress' potentially becoming a great Indian MMA ambassador
Indian MMA fans want nothing more than to see their native fighters reach glory. Safe to say, Bhullar gave them exactly what they always wanted, as an Indian MMA world champion. Bhullar ended Brandon Vera's five-and-a-half-year-long championship reign by defeating him via a second-round TKO to become the first-ever Indian-origin MMA world champion. 
Now, Bhullar believes Phogat has what it takes to become the first Indian female MMA fighter to reach greatness the same way he did. 
In the same interview, Bhullar said, "Everyone knows she's tough. The whole Phogat family tree is tough. She proved that in her last fight [vs. Meng]. She also proved her ability to handle adversity and just her skill set to find a way to win. I think those are intangibles you can't learn, and she has that."
He added, "In terms of her skill set, she's still getting refined, working on her striking obviously, and trying to mesh that with her grappling is gonna be key for her to see how deep she goes into this tournament. And I hope we get ourselves a queen of Indian MMA because she'd be fantastic for the sport and a great ambassador for the country."
ADVERTISEMENT
Article continues below this ad
"She's at Evolve, one of top teams in the world. I think she's got the right people around her to get her skillset where it needs to be to win this thing," Bhullar concluded.
Phogat sure has the potential to become the future first-ever Indian female MMA world champion. However, she would have to go through the undefeated Hirata first, which is easier said than done.
ADVERTISEMENT
Article continues below this ad
What do you make of Arjan Bhullar's comments on Ritu Phogat?