Ritu Phogat Eager to Elevate Family Name and "The Entire Country" With Grand Prix Win
Published 11/29/2021, 3:36 AM EST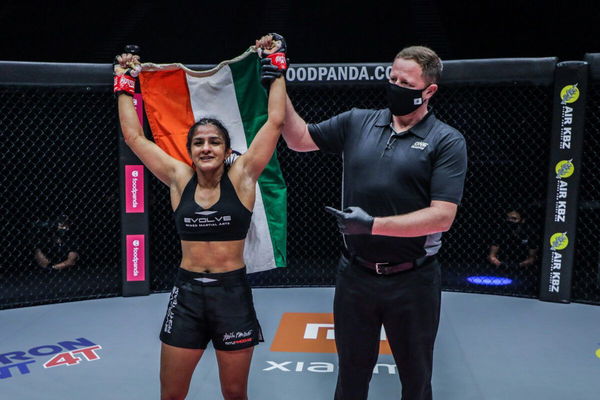 Ritu "The Indian Tigress" Phogat's goal at ONE: WINTER WARRIORS goes beyond defeating Stamp Fairtex in the ONE Women's Atomweight World Grand Prix Championship Final.  
ADVERTISEMENT
Article continues below this ad
Apart from aspiring to become India's first-ever female Mixed Martial Arts World Champion, the icon also wants to etch her family name into the MMA history books.  
Her family, known to many as one of the greatest – if not the best – wrestling families receives adoration from everyone in the country. Their life journey also inspired the blockbuster hit "Dangal."  
ADVERTISEMENT
Article continues below this ad
The man behind that success is Ritu's father, Mahavir Singh Phogat. The wrestler and Olympic coach guided all of his kids to international stardom, multiple gold medals in the Commonwealth Games, Asian Championship silver and bronze medals, and a host of other accolades in the grappling discipline.  
However, the 27-year-old female warrior was the first to transition into mixed martial arts. It turned out to be the right decision as she owns a 7-1 record.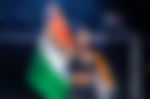 Ritu Phogat wants her family name and India to achieve greatness in MMA
"The Indian Tigress" wants people to start associating the family surname to MMA too, in hopes of inspiring more people in India to pick up the sport.  
"It will be a huge thing for not only my family but also for the entire country. I want to show the world that the best [MMA] fighters are from India too," the Haryana-born athlete said.    
"I have worked hard since moving into MMA. I've fought amazing fighters, proved my skills, and even defeated most of them. This opportunity came because of all my hard work and struggles. Now, I want to prove I'm the best." 
It was indeed a journey filled with a lot of struggle, hard work, and dedication. Phogat was even tipped as a potential medal winner at the Tokyo Olympics if she prioritized wrestling. However, she stuck to her decision to make MMA her top priority.  
Knowing she needed a well-rounded arsenal, the young Indian sensation moved to Singapore in early 2019 to train at Evolve MMA. There, "The Indian Tigress" added striking and submission skills to her world-class grappling base.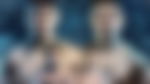 Can Phogat's next fight against Stamp Fairtex achieve her goal?
Now, with an entire nation and a supportive family behind her, Ritu Phogat wants to continue inspiring people. A huge win against Stamp on Friday, 3 December, will be the perfect avenue for that goal.  
Even if the match does not turn in her favor, "The Indian Tigress" will certainly not back away from the sport. She loves the journey, and is willing to give it her all until the ONE Atomweight Women's World Title is in her hands. 
ADVERTISEMENT
Article continues below this ad
"I'm going to remain relaxed while believing in my hard work. It helps. I'm enjoying the process," she said. 
"I do not want to put myself under pressure. I believe in my skills, and I'll give everything to win the Grand Prix."
ADVERTISEMENT
Article continues below this ad
Download the ONE Super App to catch all the action from ONE: WINTER WARRIORS on Friday, 3 December.