Stamp Fairtex Says She Needs a "Smarter Game Plan" to Emerge Victorious Against Ritu Phogat at ONE: Winter Warriors
Published 11/18/2021, 12:17 PM EST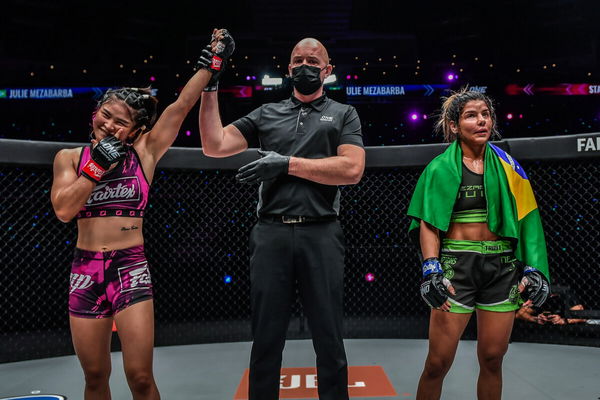 Stamp Fairtex knows her opponent in the ONE Women's Atomweight Grand Prix Championship Final could be her toughest test to date. However, she is certain that she can leave the Circle with a win over Ritu "The Indian Tigress" Phogat – and the iconic silver belt on her shoulder. 
ADVERTISEMENT
Article continues below this ad
The Thai athlete secured a spot in the tournament final after a convincing display against Brazilian mixed martial artist Julie Mezabarba in the main event of ONE: NEXTGEN on Friday, 29 October.
ADVERTISEMENT
Article continues below this ad
Stamp controlled the flow of the contest with her striking and fast-developing ground game to earn her seventh mixed martial arts win on the global stage. 
"My greatest skill set has always been my Muay Thai. Although the fight was an MMA fight, Julie always tried to attack me with her kickboxing, and the best way for me to fight against that was to use my Muay Thai," she said. 
"I knew she wouldn't be able to compete with me when I started using my Muay Thai. That's why she took me down and tried to fight me there."
Before the fight, Mezabarba warned Stamp that she was quicker than her. She also stressed that her game was more complete to the Thai's skill set. However, those threats proved to be nothing but words, as Stamp easily controlled the flow of the match with her well-rounded arsenal.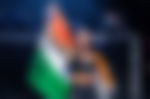 Stamp Fairtex on her ground game
The victory was a testament to how much she has improved since her defeat to Alyona Rassohyna earlier this year. The Thai athlete lost to the Ukrainian star in their first meeting in February but then leveled the score when the two met in the Grand Prix quarterfinals at ONE: EMPOWER. 
"To be honest, I did train my ground game. But I did it more to defend when my opponent takes me down. I didn't entirely focus on it," Stamp revealed.
"For this fight, I prepared more on my striking. I heavily focused on my striking rather than my ground game."
Though her ground abilities may have taken a back seat in her last camp, Stamp knows her grappling must be at its very best for her opponent in the final.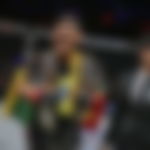 Fairtex on Ritu Phogat's fighting skills
ADVERTISEMENT
Article continues below this ad
The Fairtex athlete recognizes her opponent's skill. And though she would rather rely on her striking repertoire and avoid getting trapped in an unwanted position with the Indian wrestling sensation on the canvas, she wants to be ready for wherever the fight may go. 
"I need better preparation competing with her because she is very good with her ground game, specifically wrestling," the 24-year-old stressed. "I need to be even more ready to compete with her in the next fight."
ADVERTISEMENT
Article continues below this ad
"I will definitely need to train more, especially on my takedown and my game plan. In the Circle, in the next fight, my gameplan needs to be smarter than hers."