PFL Champion Kayla Harrison Slams a Reporter for Disrespectfully Calling Genah Fabian a 'Pretty Women'
Published 08/16/2021, 3:37 PM EDT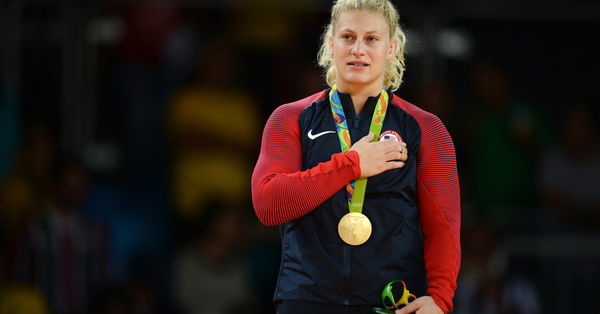 ---
---
PFL women's lightweight sensation and judoka, Kayla Harrison is gearing up to face Genah Fabian in the Semifinals of the Women's Lightweight tournament on August 19, 2021, at PFL 8. However, this doesn't mean she would allow any reporter to disrespect her opponent in front of her.
ADVERTISEMENT
Article continues below this ad
In the recent 2021 PFL Playoffs 2 media day event, a reporter referred to her opponent, Fabian as 'pretty women' and then asked her an irrelevant question. The reporter asked her if she intended to be an aggressor against Harrison or just stand and strike from the outside.
ADVERTISEMENT
Article continues below this ad
Genah, in her reply, first corrected the reporter for falsely pronouncing her name. She then went ahead and politely answered his question. But Harrison had enough of that, and she trashed the reporter for his inappropriate behavior.
"Hey, I got a question for you," Harrison asked the journalist. "If you were interviewing a guy, would you say to him after pronouncing his name wrong, would you say, 'Hey, by the way, you're a really handsome guy, but oh, you can fight, too.'"
"Would you say that to a guy? No. You just base how you talk to them based off of their skill and based off of them as a human being. Not, 'Oh, you're a beautiful man.' I mean, that's pretty disrespectful. She's a professional," she added. (via MMA Junkie)
The reporter apologized for his behavior, but the PFL elite was having none of it.
Kayla Harrison eyes on being the biggest free agent
In her interview with MMA Junkie, Harrison detailed what she's expecting for the rest of her 2021 season. The judoka elite said, "I have two fights in front of me. I have to go out there and kill for the love of killing."
ADVERTISEMENT
Article continues below this ad
"Those are my focus, and I know that if I do everything right and go out there and keep my head down and work hard that most likely I'll be one of the biggest free agents, hopefully in the history of the sport, unless PFL comes to the table and offers me life-changing money. We'll see what happens, but right now my focus is just to win these two fights."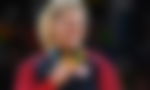 WATCH THIS STORY: Top 5 best fights in the history of UFC women's division
ADVERTISEMENT
Article continues below this ad
Harrison is one of the few elite class athletes to be outside of UFC premises, the largest MMA promotion. Fans have often linked her with a battle against UFC's great Amanda Nunes. It will be interesting to see how long does she takes to make a switch to the octagon.
What did you make of her trashing the reporter? Let us know.