EXCLUSIVE: 'It's A Partnership'- Anthony Pettis Explains Why He Left UFC To Sign With the PFL
Published 03/08/2021, 10:28 AM EST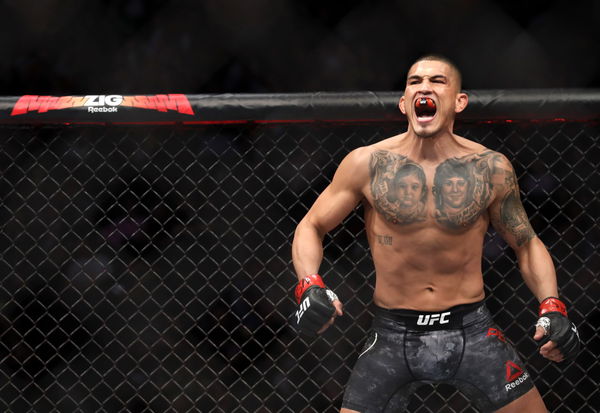 ---
---
Anthony Pettis was one of the biggest free agents in MMA recently. After fighting on the final UFC card for 2020, where he beat Alex Morono, it was shockingly revealed that Pettis will be moving on from the promotion. He had spent a decade with the UFC and was on a two-fight win-streak.
ADVERTISEMENT
Article continues below this ad
However, the decision to join the PFL over many other competitors was one that experts lauded. The PFL has an exciting tournament-style which allows the fighters to have a more steady schedule than what others do. Pettis revealed in an exclusive conversation with us that the fixed schedule was the biggest attraction for him when it came to joining the upstart MMA promotion.
ADVERTISEMENT
Article continues below this ad
"I like this format. I feel like if I went to other promotions, I would have had to go and fight my way up to a title shot and like try to like figure out who I had to talk trash about to get into, you know, the next place in line… Not only the opportunity to fight so many times and the stability of like knowing when I'm gonna fight. I know my whole schedule right now. I know when I gotta make weight, I know when I'm going to be you know, getting down to weight… So I think that was what stood out to me."
Anthony Pettis: Resuming control of his career and shaping its future?
While Pettis did speak about how he likes the format and schedule, there is more to this switch. Joining the PFL allowed him to take control of his career and give it the direction that he wants. Pettis told us that the company approached him as a partner rather than an employee, which made a big difference.
"The way they approached me as well. They approached me as like a partnership. Not like 'you're working for us' or 'you're our employee' or like 'you're a fighter.' They asked me what were my goals, what were my accomplishments. What did I want to accomplish before my career is over? I felt like they approach it from a really good professional sense of like you know, it's a partnership."
ADVERTISEMENT
Article continues below this ad
The PFL is building its reputation as a very fighter-friendly organization. They recently allowed Claressa Shields to not only start her MMA career there but also allow her to continue her boxing career. That paid off, as Shields just won her last fight.
ADVERTISEMENT
Article continues below this ad
Pettis will be making his PFL debut on PFL 1 on April 23rd. He will be facing former UFC fighter Clay Collard in his first fight. Collard is a boxer. With Pettis's exciting style, this fight is guaranteed to be a barn-burner. It seems like Pettis is motivated enough to put on the best performances of his career now.