Anthony Johnson Unhappy That Dream Fight With Jon Jones Never Happened
Published 04/29/2021, 9:15 AM EDT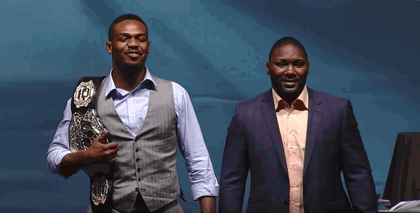 ---
---
Jon Jones and Anthony 'Rumble' Johnson were once the dream matchup that everyone wanted to see. While Jones had already established himself as a dominant champion, Rumble was knocking out people at a rate we hadn't seen before. The pair were booked to fight at UFC 187 for the Light Heavyweight title.
ADVERTISEMENT
Article continues below this ad
However, the fight fell through after Jones was caught up in legal troubles and was replaced by Daniel Cormier. Rumble would lose to DC, who embarked on his Light Heavyweight title run. The fight not happening is still a sore spot for Johnson.
ADVERTISEMENT
Article continues below this ad
"It's still high. The competition is still high," Johnson said. "Of course, it was a bummer I didn't get to fight Jon, but the past is the past. I haven't thought about it anymore. The only people that bring it up are the fans and the media. I don't really think about it cause it's been so long ago. It will go down in history as one of those fights that never happened. I always told myself I didn't want to be one of those stories, but unfortunately, I am one of those stories.
He then added, "But you know what, I feel I'm fighting Jon Jones, regardless. I've got to fight Yoel and everybody else in the weight class is right up there, too. I got my hands full. Jon Jones is not even on my radar, hasn't been for years. Now it's all about Bellator."
Jon Jones vs Rumble Johnson: How would it have been?
ADVERTISEMENT
Article continues below this ad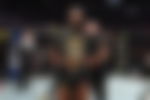 Jon Jones vs Rumble Johnson would be a fight with tremendous amounts of hype. Rumble would definitely headhunt and avoid a skillful battle against the very technical Jones. At the same time, Jones would have to fight and avoid any big shots that may come his way. We have seen him beat fighters like Rumble, but the 'what-if?' will always remain with these two.
ADVERTISEMENT
Article continues below this ad
Johnson can achieve his dream of being a world champion at Bellator in their Light Heavyweight Grand Prix. His first matchup is a dream match of sorts against former UFC Middleweight Yoel Romero. The winner will face reigning LHW Champion Vadim Nemkov in the second round en route to winning the entire GP.