Boxing Legend Offers To Train Conor McGregor For Showdown Against Manny Pacquiao
Published 01/11/2021, 11:30 AM EST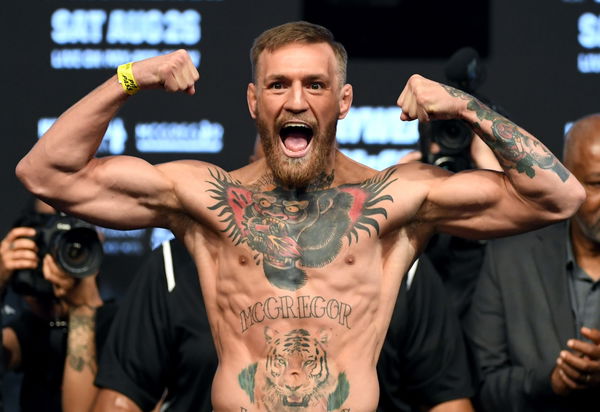 ---
---
Conor McGregor may be preparing to return to the UFC Octagon against Dustin Poirier. But prior to that fight becoming his main focus, McGregor was aggressively pursuing a boxing match against Manny Pacquiao. Evander Holyfield spoke to SunSport and offered his expertise to McGregor if he does want to fight Pacquiao eventually.
ADVERTISEMENT
Article continues below this ad
"If I was asked then I would go out to him and say to him, 'You know what, do this thing.'
ADVERTISEMENT
Article continues below this ad
Holyfield added that he really isn't a coach, but does have the experience as a fighter to help McGregor pick some new things up.
"The thing is that I'm not a 'coach'. I can give him good advice, but I'd have someone else hold the hand pads – I don't know how to hold hand pads! – I came up hitting hands pads."
However, Holyfield also subtly gave a mod to who he thinks would win the fight. "This is what you have to do. So, what I'm talking about is the person with the advantage – Manny against McGregor – is always the guy who's been doing it longer."
Conor McGregor vs Manny Pacquiao: Does Conor have a chance?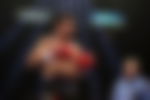 Conor McGregor has his hands full with the UFC right now. He is in a position where he can genuinely try to make another title push, especially since Khabib Nurmagomedov retired. It would be unwise to try to fight Pacquiao while also actively competing in the UFC.
ADVERTISEMENT
Article continues below this ad
If McGregor does go into the boxing ring again, a fight against Manny would be a big challenge. Conor did hold his own against Floyd Mayweather, but gassed out halfway through the fight. Pacquiao pushed the pace against Floyd for their entire fight, but couldn't get past the defense of Floyd.
As Holyfield said, it is about who is the more experienced fighter. Conor has the reach and possibly the power advantage. However, Pacquiao is as respected and tenured as any fighter possible. This is a hard matchup for Conor, but maybe adding Holyfield to his corner helps him get an edge.
ADVERTISEMENT
Article continues below this ad