'He's Gone After Khabib Nurmagomedov's Religion'- Jake Paul Compares His Trash Talk With Conor McGregor's
Published 04/11/2021, 9:30 AM EDT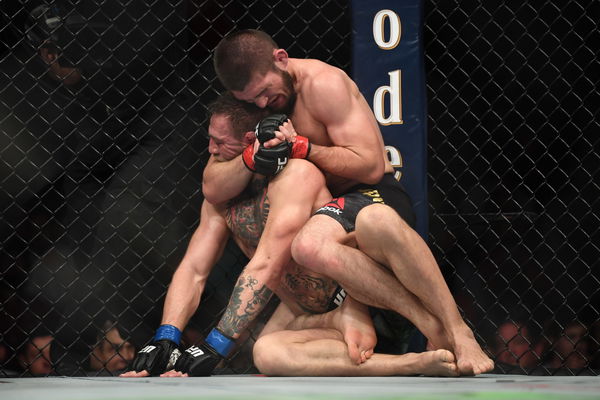 ---
---
Jake Paul is one of the most exciting stars in the world of combat sports right now. While he draws his fame from YouTube, he and his brother Logan have effortlessly made their way into the world of boxing. Jake had a highlight performance against Nate Robinson on the Mike Tyson vs Roy Jones Jr. card.
ADVERTISEMENT
Article continues below this ad
His win over Robinson held him to call out multiple stars across the world. While he got a bout against Ben Askren this weekend, Paul's primary target was Conor McGregor. However, despite his trash-talk, Conor seems focused on MMA. Paul has defended what he has been saying to McGregor.
ADVERTISEMENT
Article continues below this ad
"People are soft these days and it sucks. People don't have a backbone and everyone is getting canceled for everything that they do. You can't step on an ant anymore. At the end of the day, McGregor has called Khabib's wife a towel.
"When I flip the script and talk sh*t about McGregor's wife, people are up in arms. When McGregor does it, it's fine. He's gone after Khabib's religion, so and so forth. He's thrown chairs at people, through buses and punched old men in the face. So, it goes back to Jake Paul having a target on his back and people getting riled over sh*t to get riled up."
Did Jake Paul cross the line?
Jake Paul's comments on McGregor's wife were not appropriate, there is no denying that. But what Conor McGregor did and said during his rivalry with Khabib Nurmagomedov was also not appropriate.
ADVERTISEMENT
Article continues below this ad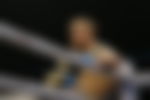 However, this is the business of fight promotion and these moments are common. Whether people like it or not, incidents like these help sell these fights. If Paul and McGregor were to actually fight, moments like this will help sell animosity between them, tempting people to buy their cards.
ADVERTISEMENT
Article continues below this ad
Paul has made a career out of shock humor, even when people haven't found it appetizing. Despite that, he has flourished into one of the biggest names people want to box. Ben Askren gets that chance this weekend. Let's see if McGregor wants it in the future.