Iconic Boxing Analyst Calls Max Holloway 'A Complete Package' And Compares Him to Marco Antonio Barrera
Published 02/26/2021, 11:17 AM EST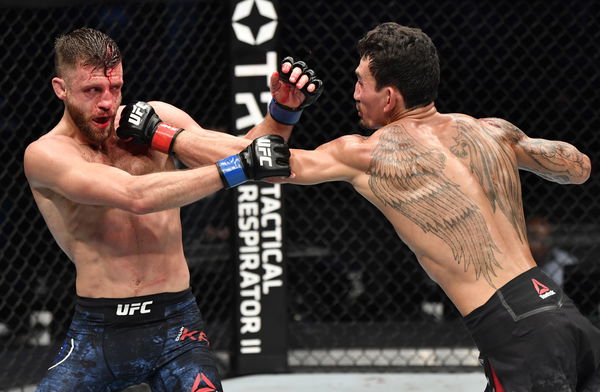 ---
---
Max Holloway put on an absolute clinic of a striking performance in January this year against Calvin Kattar. Holloway demolished single-fight significant striking records in his domination of Kattar.
ADVERTISEMENT
Article continues below this ad
The funny thing is that the previous record for single-fight significant strikes was also held by Holloway, from when he beat Brian Ortega in 2018.
Holloway has proven credentials as a boxer, and Teddy Atlas has noticed it. He broke down how Holloway switched up his style to beat Kattar.
ADVERTISEMENT
Article continues below this ad
He noticed how Kattar was looking for steady-foot shots with power, while Holloway kept active footwork and danced around him. Atlas compared Holloway's resurgence to that of world champion Marco Antonio Barrera.
"I had seen you as a volume puncher. But I had never seen you as a complete package that I saw. I actually made a comparison to the great Mexican fighter Marco Antonio Barrera.
"He was a great fighter, really a great fighter. He was a champion and then he lost two fights and made a transition. From being a walk-in slugger, a guy who was very busy, to a complete boxer. And that's what I saw in you."
Max Holloway: Cementing himself as the best boxer in the UFC?
Comparing Max Holloway with Marco Antonio Barrera is quite clever. First, they fought in similar weight classes. Second, they both have boogeyman rivals in how Barrera had Manny Pacquiao and Junior Jones, and Holloway has Dustin Poirier and Alexander Volkanovski.
ADVERTISEMENT
Article continues below this ad
But they have also touched the highest of highs in their respective sports and have been given the requisite respect.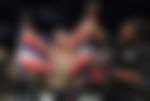 However, Holloway's place within MMA is a little bigger than Barrera's in boxing. This is by virtue of how few dominant champions or fighters have had resumes due to the relative recency of MMA.
ADVERTISEMENT
Article continues below this ad
Holloway will go down as one of the best Featherweights to ever step into the cage. That isn't the case for Barrera at Featherweight or Lightweight in boxing.
While his current status as the best boxer could be challenged by the man he lost to in 2019 in Dustin Poirier. But they fight in different ways. Nobody can step into an opponent's striking range, tag them, and beat them for 25 minutes quite like Max Holloway.