'I'm a Dog in Every Fight'- Jorge Masvidal Speaks Out on Potential Fight Against Canelo Alvarez
Published 03/01/2021, 12:30 PM EST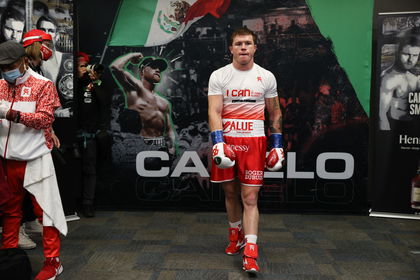 ---
---
Jorge Masvidal is one of the biggest stars in the world of combat sports right now. The 'BMF' Champion may have never held a world title, but has reached a position of popularity where every fight he's in is a major fight. Masvidal has the power to move the needle like few other fighters in the UFC right now.
ADVERTISEMENT
Article continues below this ad
While Masvidal seems destined to be the next challenger for Kamaru Usman, having paved the way for a rematch from June 2020, Masvidal has his eyes on non-MMA opportunities as well.
Ever since his popularity was boosted in 2019, Masvidal has been hanging around people from the world of boxing because of his childhood passion for it. Now, he may be taking his passion into the ring, with Canelo Alvarez no less.
ADVERTISEMENT
Article continues below this ad
Masvidal spoke about possibly entering the boxing ring and how it would be to face Canelo.
"Definitely a dream. My first love is boxing and I still love it to this day. Imagine if a champion in MMA can come over and challenge a champion in boxing? For me, it's more than a dream, it's a fulfillment.
"I first fell in love with boxing before the UFC, I saw boxing before I even saw the UFC, so it'd be just full circle amazingness… (Canelo) He's one hell of a boxer, my brother. [My]The chances are limited, but I'm a dog in every fight I'm in."
Jorge Masvidal: Could he step into the boxing ring?
Jorge Masvidal is one hell of a fighter; however, he is not at the level of Canelo Alvarez. Masvidal makes his bread and butter as an extremely talented kickboxer. However, boxing is a very different ball-game.
ADVERTISEMENT
Article continues below this ad
Conor McGregor was one of the purest boxers in MMA and was humiliated by Floyd Mayweather when they stepped into the squared circle.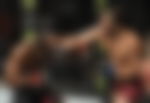 Masvidal may just suffer the same fate against the likes of Canelo. He is one of the most talented boxers of this generation and wouldn't just drop a fight to a career-MMA fighter all of a sudden.
ADVERTISEMENT
Article continues below this ad
However, this is what happens in modern-day boxing. A fight between Masvidal and Canelo would sell more than people can imagine. If the money is there, hell and earth can be moved to make that fight. But this bout still feels too good to be true.