'Knock His Ass Out'- Ben Askren's Teammate Predicts Special Win Over Jake Paul
Published 04/03/2021, 11:03 AM EDT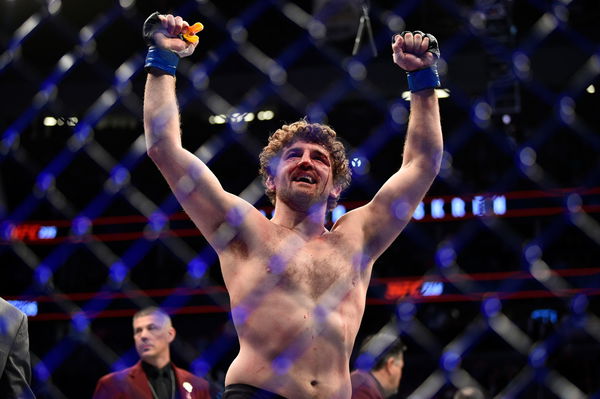 ---
---
Ben Askren is one of the best grapplers that MMA has ever seen. Before his KO loss to Jorge Masvidal, Askren was being heralded as one of the greatest MMA fighters outside the UFC. He was in talks to face the likes of Kamaru Usman or even Georges St-Pierre. However, things didn't work out like that.
ADVERTISEMENT
Article continues below this ad
Askren is now retired from MMA after losing his last fight via submission to Demian Maia. But his combat sports career isn't over. Ben is one of the worst MMA strikers in recent memory, but will be stepping into the boxing ring against Jake Paul. One of his training partners, Jordan Newman, commented on the upcoming matchup after his win at Bellator 255.
ADVERTISEMENT
Article continues below this ad
"He's going to knock his ass out. Just watch. Just watch. He's been working hard, his hands look good. I think he's going get a great win and make some money. He has shown what he can do. He can do anything that he puts his mind to and that's what makes him special. It's pretty cool."
Ben Askren: Is he a better striker than Jake Paul?
ADVERTISEMENT
Article continues below this ad
In 99% of cases, a former champion like Ben Askren would easily knock out a YouTuber with gimmick boxing matches under his belt. However, Askren isn't the most polished striker. We saw that against Maia in his last fight. But he does have a long career of training in MMA, so it isn't like his striking is amateurish.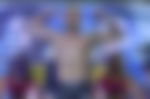 This fight will prove what the difference in striking is for a poor MMA fighter versus a YouTuber with all the means to training himself. However, Paul isn't just a rich YouTuber, but has put in a lot of effort in his training. He genuinely might have a shot against Askren, considering his power and size.
ADVERTISEMENT
Article continues below this ad
We can't forget that Askren has a solid chin. He survived a beatdown from Robbie Lawler and got up to choke him out. That isn't a man with a weak chin. But this fight will tell us how badly his chin has been affected by the Jorge Masvidal loss. He has the experience, but can he put that to use against Paul? We'll find out.