Michael Bisping Suggest Francis Ngannou Could Switch Over To Boxing
Published 04/11/2021, 11:30 AM EDT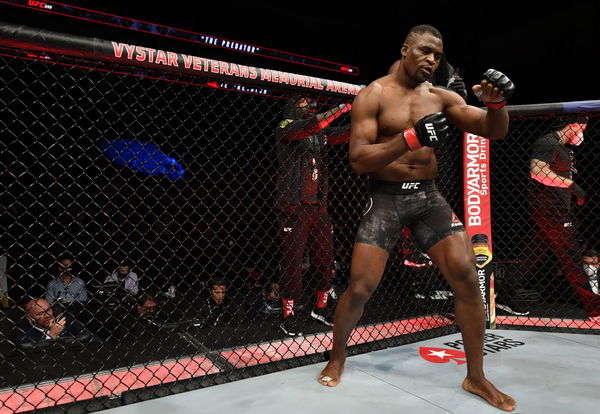 ---
---
Francis Ngannou is one of the biggest mainstream attractions that the UFC has on their roster. While he could have ascended to this level a few years earlier, Ngannou finally reached the top by avenging his 2018 loss to Stipe Miocic. He is now the Heavyweight Champion of the UFC, but he may want another belt.
ADVERTISEMENT
Article continues below this ad
No, Ngannou won't be moving down to Light Heavyweight. But he instead might switch over to the sport of boxing. Michael Bisping has given his thoughts on the possible switch and the former UFC Middleweight Champion had this to say when asked about Ngannou stepping inside the boxing ring.
ADVERTISEMENT
Article continues below this ad
"100%. The man hits like a Ford Fiesta going 17000 miles an hour. But for sure he can. In terms of technicality, he has a long way to catch up. He has the raw ingredients."
Bisping added that he would want to see Ngannou debut against someone apart from Tyson Fury or Anthony Joshua. "I'd rather it be Dillian Whyte because he was a kickboxer who turned to MMA. What we can do is a two-fight series. We do one in the UFC and we'll do one in a boxing ring. That's what I saw on Twitter. It'll never happen, but you never know."
Francis Ngannou: Can he be a champion in boxing?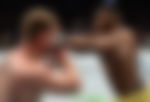 Nobody will doubt the fact that Francis Ngannou has had the success he has had because of his talent as a boxer. However, boxing in the UFC is not the same as boxing a professional boxer. Conor McGregor can testify to that after his misadventures against Floyd Mayweather. However, Ngannou may have a better chance.
ADVERTISEMENT
Article continues below this ad
His punching power has never been seen before, regardless of the sport. If someone can hit that hard, they always have a chance. Along with that, Ngannou has years of fight IQ built as well. While it may be MMA IQ, it could be useful inside a boxing ring as well.
ADVERTISEMENT
Article continues below this ad
The biggest hurdle will be building up technical proficiency to the level of the top boxers in the world. It may be best for Ngannou to defend the crown in UFC instead of going to take the crown in boxing.