VIDEO: Hilarious Conor McGregor and Nate Diaz Impressions by Jake Paul
Published 12/24/2020, 12:10 AM EST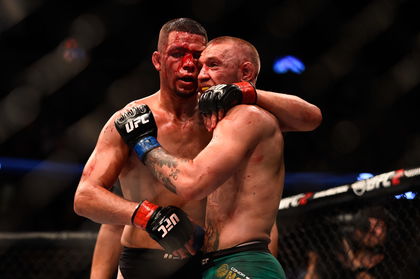 ---
---
Jake Paul is not done attacking MMA fighters. While his exploits can be called cringe and disrespectful, the man knows exactly what he is doing. He is accelerating the marketing machine and his own brand by acting like this. Despite the hate he is generating, Paul is also generating organic numbers which is what promoters focus on while booking fights.
ADVERTISEMENT
Article continues below this ad
Paul has feuded with multiple fighters over the last month. These include Conor McGregor, Nate Diaz, Michael Bisping, Dillon Danis, Dana White, and Ben Askren (who he may fight next).
Paul decided to add a bow to the disrespect that he has already thrown at them by releasing a video on his Twitter where he impersonates each man.
ADVERTISEMENT
Article continues below this ad
For Diaz, Paul is smoking in his car with one of his buddies pretending to be Nick Diaz. For Askren, Paul made jokes towards his 5-second KO loss to Jorge Masvidal.
He mocked Dana in an NSFW way by implying an inappropriate relationship between him and Conor. He wore an eyepatch for Bisping, threw toilet paper at Danis, and made fun of Conor by making references to Proper Twelve, Conor's whiskey brand.
Jake Paul picking fights he can't win?
Jake Paul is a talented boxer who could rise into something way more given time and effort. However, he is challenging people that have been fighting professionally for their entire lives.
ADVERTISEMENT
Article continues below this ad
Even if Askren has bad boxing, he has had to learn striking for the entirety of his MMA career. He would carry in more striking muscle memory than Paul.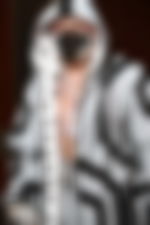 Even though he did get KO'd by one of the hardest knees in MMA history, Askren has one of the more durable chins in MMA. The beating he took at the hands of Robbie Lawler is proof. But that may still be winnable for Paul.
ADVERTISEMENT
Article continues below this ad
The odds of Jake Paul beating the likes of Conor, Bisping, or Diaz are very slim. McGregor and Bisping are known for their boxing, while Diaz has ferocious stand up of his own with a chin that doesn't quit. Paul should be careful about who he ends up inside the ring with.