'Wants Me To Beat Up Jake Paul'- Ben Askren Reveals How His Relationship With Dana White Has Changed
Published 03/26/2021, 1:30 PM EDT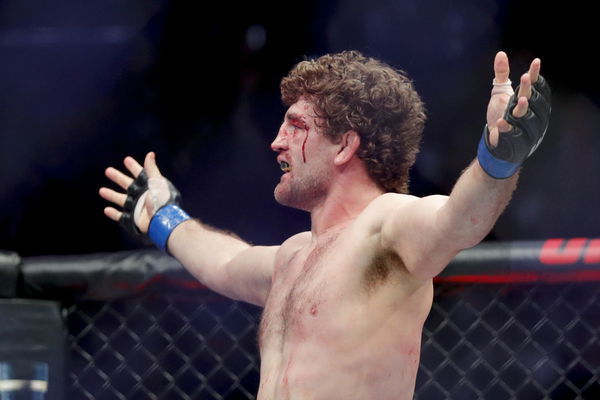 ---
---
Ben Askren is a mixed martial arts legend. While he does have one of the worst lowlights in the history of the sport, it cannot be forgotten that Askren was one of the most coveted stars in the world at a point. However, after he faced Jorge Masvidal, his career was never the same. Nonetheless, Askren is trying to continue his career in combat sports.
ADVERTISEMENT
Article continues below this ad
While he is a wrestling and MMA Champion, Askren is stepping into the boxing ring now. It will be in a featured bout against YouTuber Jake Paul. Askren is one of the worst MMA strikers, so this is an odd bout for Paul to prove his legitimacy. However, it will be a show regardless. Askren has revealed he and Dana White have patched their relationship because of this fight.
ADVERTISEMENT
Article continues below this ad
"Dana is my buddy now, we're good. It's funny how circumstances bring people together sometime. You know, the UFC trades for me, Dana and I weren't buddy-buddy necessarily. Now he really wants me to beat up Jake Paul, so he's kind of hooking it up."
Ben Askren: Will he be able to beat Jake Paul?
Ben Askren is one of the best grapplers in MMA history. However, this is not a grappling contest. It is the exact opposite, as it is a boxing match. From what we saw from Askren and his striking against Damian Maia, we know that he isn't the most polished. However, a decade+ veteran MMA fighter should have more competent boxing than a YouTuber.
ADVERTISEMENT
Article continues below this ad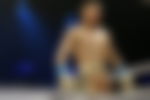 Askren does have one strong chin, as evidenced from his bout with Robbie Lawler. While Masvidal did knock him out with one of the fiercest strikes in MMA history, nothing Paul will hit Askren with will come close to that amount of power.
ADVERTISEMENT
Article continues below this ad
With years of training and technique under his belt, Askren could beat Paul. If he is still in shape, Ben should easily win the cardio battle. He had an endless gas tank in his prime. He is less than two years off retirement, so whatever Askren we get should be in good shape. This will be an insane fight to watch and could be the only thing to unite Askren with Dana White.