UFC Featherweight Brian Ortega Shaves His Hair Off for Weight Cut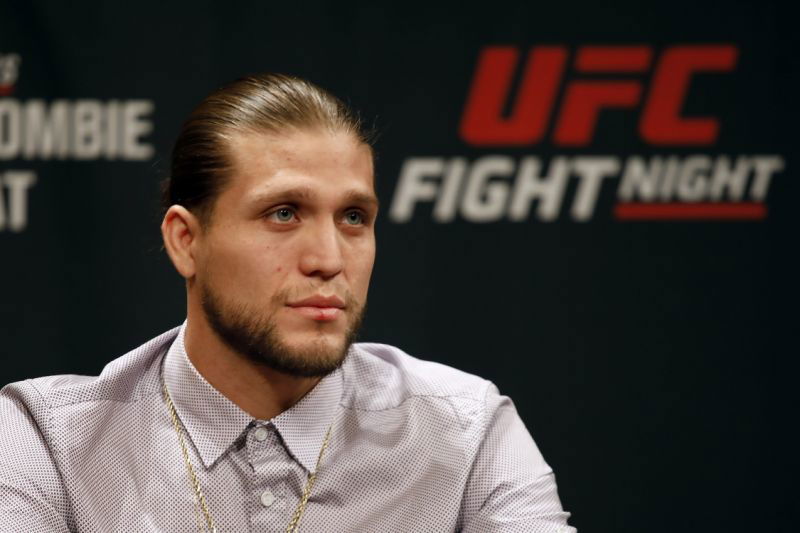 Brian Ortega, arguably the fighter with the best hair in the UFC, has shaved off his locks. When weighing in for his upcoming fight with the Korean Zombie, T-City appeared on the scale, but this time without the long hair which he is so well known for.
Although, it is currently unknown if Ortega cut his hair to make the required weight. However, as reported by ESPN MMA reporter Brett Okamoto, Ortega will be donating his hair to charity.
Ortega with the new look! ✂️@BrianTCity makes 146 for Saturday night's main event.

[ #UFCFightIsland6 – LIVE on #ESPNPlus ] pic.twitter.com/eIx43YNrup

— UFC (@ufc) October 16, 2020
"Brian Ortega is donating the hair he shaved ahead of today's weigh-in to Locks of Love for children going through chemotherapy, per his manager Tiki Ghosn 👌👌," Okamoto wrote on his Instagram account.
Okamoto even uploaded an image of T-City on Twitter, reinforcing the title given to him by the media- 'The man with the best locks in the UFC.'
Ortega (14-1) has weighed in at 146 pounds with Chan Sung Jung (16-5) also making the weight limit. Ortega will face the Korean Zombie this weekend at Fight Island, Abu Dhabi.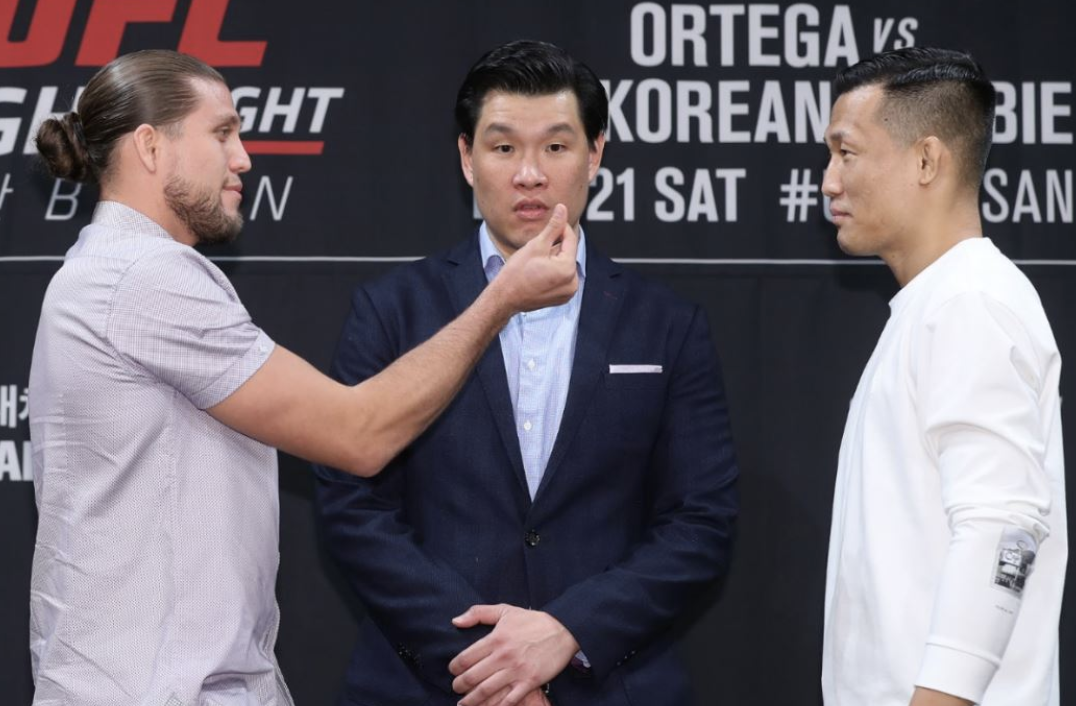 The build up to this fight has had its difficulties. Originally scheduled for December, the fight was delayed due to injuries and the coronavirus pandemic. However, the two will finally step into the octagon to face each other this Saturday.
Initially, the two Featherweights started on good terms, but things turned sour after Ortega allegedly slapped a member of The Korean Zombie's entourage. However, the two seemed to have moved on, and both superstars are looking to put on a show for the fans this weekend.
Also Read: "Abu Dhabi I Hope Has Good Hospitals" – Brian Ortega Expecting a War with Korean Zombie

Brian Ortega almost shaved his head in 2017
Back in 2017, Ortega had come close to shaving off his hair during the weigh in for his fight with Renato Moicano at Featherweight. He was ready to cut his hair if it meant making weight and not forfeiting 20% of his purse.
"I was like, you know what? (Screw) it, cut the hair," a drained Ortega had said about 30 minutes after stepping on the scale. "It went 146.5. Coach (James Luhrsen) had the knife in his hand."
"Then that thing went 'Click!' 146.", Ortega continued, thus making the featherweight weight limit. When asked on how he would look going bald, "I still look pretty regardless, I feel … I woulda pulled it off!"

Continue the conversation on the app, join other MMA fans on MMA Fans App