'29 and Chandler'- Michael Chandler Can't Stop Going After Khabib Nurmagomedov
Published 01/24/2021, 11:22 PM EST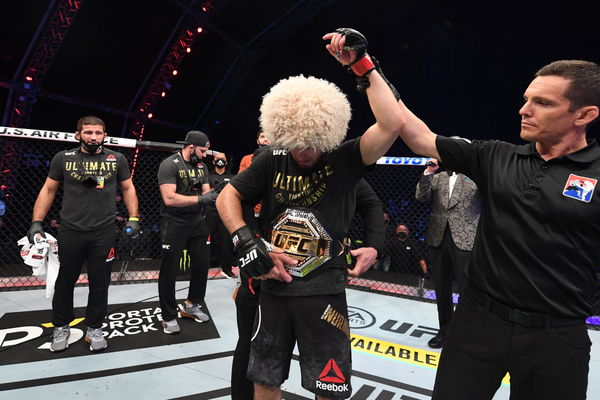 ---
---
Khabib Nurmagomedov looks well on his way to retirement. While he did make the announcement months ago, the title hadn't been relinquished and the UFC promoted a possible comeback based on the results of UFC 257. However, it all seemed to be building up to a massive rematch with his old rival.
ADVERTISEMENT
Article continues below this ad
That rival is Conor McGregor, who lost to Dustin Poirier via TKO. McGregor can't make a case for a Khabib rematch anymore, and neither Poirier nor Khabib seem interested in facing each other again. But Michael Chandler, who beat Dan Hooker in the co-main event, would not mind a crack at Nurmagomedov and his undefeated streak.
ADVERTISEMENT
Article continues below this ad
Chandler's win over Hooker was super impressive, especially because it happened with a first-round knockout. However, even he knows that one win isn't enough to get that elusive Khabib matchup.
It will be interesting to see how he makes his case for that fight and who he fights next. Some say he should fight Poirer next, while names like Charles Oliveira and Justin Gaethje are also in the mix.
Khabib Nurmagomedov: Is Michael Chandler the right opponent?
ADVERTISEMENT
Article continues below this ad
Khabib Nurmagomedov is easily the best fighter in the world right now. We would say active fighter, but his retirement looks like almost a lock right now. But, if he did want to be wowed at UFC 257, it seems like Chandler would fit the bill.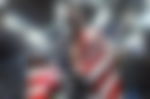 In terms of actually matching up against Khabib, Chandler does have some drawbacks. He isn't the tallest fighter and doesn't have a massive reach. While he could slip in and knock a taller opponent in Hooker out, it is harder to fight without range against a wrestler like Khabib. Every time Chandler would try to come into range, Khabib's wrestling would become a bigger factor.
ADVERTISEMENT
Article continues below this ad
However, Chandler does have wrestling chops that would give him a good chance against Nurmagomedov. It would be an interesting battle, but we first need to see if Chandler can establish himself in this division against some top-five opponents. Justin Gaethje and Charles Oliveira must be waiting as well.