5 Best UFC Knockouts By Francis Ngannou
Published 03/24/2021, 2:18 AM EDT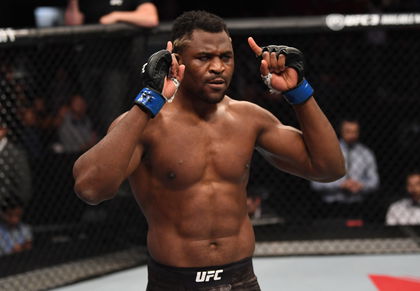 ---
---
Francis Ngannou is one of the hardest-hitting fighters in the entire world right now, let alone the UFC. He has been racking up knockout wins like no other fighter in recent memory, as most of Ngannou's wins are already in the bag after the first minute of the fight. Over his 6 year UFC career, Ngannou has proven that there is no way to stop his power.
ADVERTISEMENT
Article continues below this ad
ADVERTISEMENT
Article continues below this ad
But we saw that there is one way to stop Ngannou. That was shown to us by current champion Stipe Miocic, who will be rematching Ngannou after defeating the rising KO artist in 2018. But Ngannou made an emphatic case for him then, and he makes one now.
He is a flat-out knockout machine and has been putting on performances nobody has seen before. He has beaten three former champions in this division in a total fight time of 3:09. But out of all these KOs, which ones are his most impressive?
Francis Ngannou: Which knockouts didn't make the cut?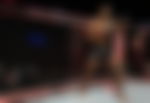 Francis Ngannou has had a litany of knockouts in the UFC. As a result, some of them could not be featured on this list. One of those knockouts was against former UFC Heavyweight Champion Cain Velasquez, which was Velasquez's last MMA fight. Ngannou also has a great KO win over former Champion Andrei Arlovski which hasn't made this list.
Ngannou loves knocking out former champions. This was on display in June 2019 when Ngannou took on former Heavyweight king Junior Dos Santos. Ngannou had established himself as a top contender when he faced JDS, who was coming off a win over Derrick Lewis. Lewis was the last man to beat Ngannou inside the Octagon.
The fight was longer than most of Ngannou's recent bouts, crossing 60 seconds. However, the thing about this KO is that Ngannou connected with a short uppercut after JDS missed an overhand.
JDS would turn his back on Ngannou and stumble away, but Francis followed up from behind and knocked him out. The power and movement he shows in this are phenomenal.
This was a stoppage that was criticized when it took place, but history has proven that it was a good stoppage. Curtis Blaydes has been a top heavyweight contender for a long time. Up until his recent fight with Derrick Lewis, Blaydes had only lost two fights. Both those losses came at the hands of Francis Ngannou. Literally.
Ngannou has two KO/TKO victories over Blaydes, with the second being the most memorable. Ngannou was coming off a two-fight losing streak, and everyone expected Blaydes to out-wrestle Ngannou and win.
However, Ngannou landed a brutal haymaker at the side of Blaydes' head to start the fight, and the heavyweight was just teetering from then onwards.
We will talk about 'the' uppercut knockout that Ngannou has in a bit. However, we all should have seen it coming considering how he finished Luis Henrique. In his UFC debut, Ngannou was pit against Henrique in 2015, and the fight ended brutally in the second round.
Ngannou got an uppercut to slip through a covering Henrique, who had been taking a lot of shots prior to the knockout blow. The uppercut was picture perfect and knocked Henrique's head backward before he plummeted to the mat. An explosive debut that foreshadowed what was to come after that.
The second-best KO of Ngannou's UFC career came in his last bout. Ngannou was a part of the blockbuster return card for UFC 249 after the UFC had been shut for a few months after COVID. Ngannou was taking on a risky fight against KO sensation Jairzinho Rozenstruik to cement his position as the next title contender.
Rozenstruik is dangerous, but not when he is facing the best one-punch KO master in UFC history. Ngannou barrelled into Jairzinho when the fight started and was swinging wild shots. Those shots connected and instantly put Rozenstruik to sleep, knocking him out in the first 20 seconds of the fight.
ADVERTISEMENT
Article continues below this ad
Yup, the knockout that nobody will ever forget. While Jairzinho Rozenstruik has a sensational KO over Overeem as well, nothing compares to what happened when Francis Ngannou faced him in 2017. The winner of this bout at UFC 218 would be the next title contender to Stipe Miocic then, and Ngannou won the bout by making a statement.
Overeem tried to clinch through the early-goings of the fight. However, the referee separated the two and made them strike. That ended up being Overeem's undoing, as Ngannou connected with a vicious uppercut that would still give people nightmares. It is considered one of the most brutal one-punch KOs for a reason. Ngannou's punch looked like a decapitation.
ADVERTISEMENT
Article continues below this ad
Francis Ngannou has a chance to add another stellar KO to this list if he can beat Stipe Miocic when they face this weekend. However, that is what people expected when he was coming off the Overeem win. Now he is coming off the Rozenstruik win, but we will see if he can follow that amazing KO up with another one.