5 Little Known Things About Stephen Thompson
Published 12/19/2020, 12:05 PM EST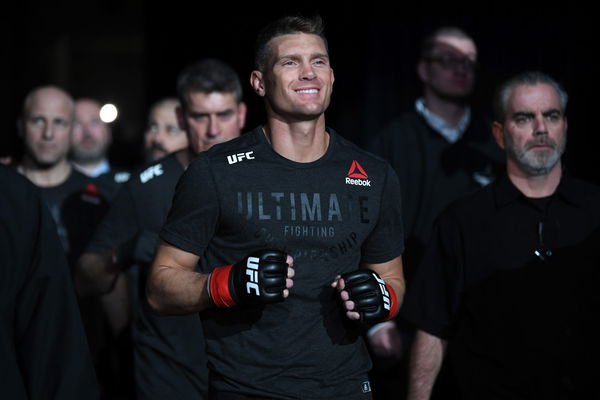 ---
---
Stephen Thompson is considered one of the nicest guys in the sport of MMA. However, the 'NMF' is more than just smiles and a happy-go-lucky fighter. He is a warrior inside the cage and has built a fantastic resume as one of the top fighters in the world.
ADVERTISEMENT
Article continues below this ad
He will be facing Geoff Neal tomorrow in a big fight to show that he can still compete at the highest level. Thompson is 2-3 in his last five fights and needs to build off his last win over Vicente Luque. But what all is there to know about Wonderboy Thompson?
Stephen Thompson and his kickboxing pedigree
ADVERTISEMENT
Article continues below this ad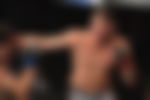 Most people by now know that Stephen Thompson is a 'karate' specialist. However, he came into the UFC from a much more conventional sport. That sport is kickboxing.
Wonderboy was an undefeated kickboxer, having remained undefeated in his 58 fights. He was awarded a loss in a bout against Raymond Daniels, but the decision was later overturned to a no-contest due to a knee injury Thompson suffered.
Brother-in-law of a former UFC Champion?
Stephen Thompson is a fantastic MMA fighter and was one round away from being a world champion. While many have fantasized about the day Wonderboy holds the belt over his shoulder, there is someone from his family who has done that.
That family member is none other than former UFC Middleweight Champion Chris Weidman. Weidman's sister is married to Thompson's brother, Tony Thompson. They met while Thompson and Weidman were chilling together and Tony came up to join them.
Stephen Thompson and his unique stance
While Wonderboy is an orthodox fighter, his stance isn't commonly used by others in MMA. It is a low stance with the hands lowered down. However, Thompson has exceptional head movement and quick feet that allow him to stay on top of his game.
He keeps his feet wide apart and can easily switch between legs to throw his kicks. While this stance is vulnerable (see KO loss to Anthony Pettis), it is widely effective for his style, which is high on using his feet as a primary weapon.
His kicks
Quite a few fighters make their names as ferocious kickers. Edson Barboza and Anderson Silva come to mind for their scorching head kick knockouts. However, Wonderboy is easily the best pure kicker in the sport.
His patented hook kicks and wheel kicks are not used often by other fighters. He knows how to trap fighters into certain predictable moving patterns, where he can pick them off with ease.
The signature kick for him is easily the half-pivot rear leg head kick. He has used it to perfection as a kickboxer and has gotten KO wins in the UFC with it as well.
No more highlight reel KO's?
ADVERTISEMENT
Article continues below this ad
While everyone remembers Thompson as this electric striker, there is a weird blemish on his record. The last time Stephen Thompson won a fight by finishing his opponent was in 2106. It was against former Welterweight Champion Johny Hendricks.
He has had 3 wins, 3 losses, and a draw since then. His wins over Jorge Masvidal, Vicente Luque, and Rory MacDonald have come via decision.
ADVERTISEMENT
Article continues below this ad
While he has suffered KOs in this run, it has been a long-time since we saw Wonderboy lay a fighter out on the mat.