5 Things You Didn't Know About Robert Whittaker
Published 04/17/2021, 8:56 AM EDT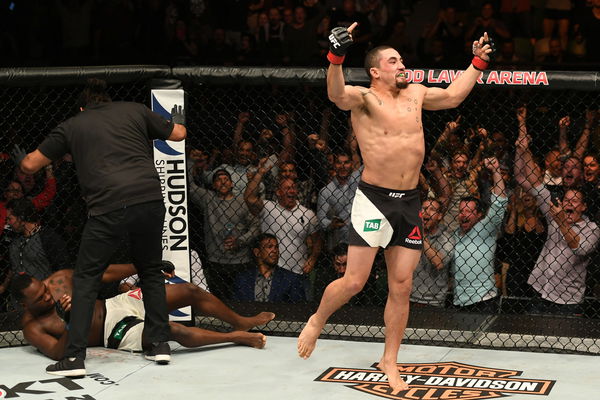 ---
---
Robert Whittaker is one of the nicest fighters that the UFC has ever seen. While his demeanor outside the cage is affable and very well-received, he is a monster inside the cage. He is on a two-fight win streak right now and will face Kelvin Gastelum tomorrow. While a win could make Whittaker the next number one contender, there are more than just championships to this man.
ADVERTISEMENT
Article continues below this ad
ADVERTISEMENT
Article continues below this ad
Whittaker is a former champion, but a lot of things he did prior to getting into the sport can get lost in the shuffle. Every fighter has a unique story and things that shaped them into the fighters they are now. But what is the Robert Whittaker story? These are five things you may not know about him.
1. Robert Whittaker: The martial arts prodigy?
Fighting comes naturally to 'Bobby Knuckles', and that isn't surprising. After all, he was enrolled in a karate school at the age of seven by his father. While it was supposed to just help him and his brother develop self-defense skills, Whittaker went pretty far with it. In fact, he got a black belt before he even turned 15 years old.
He then specialized in the Korean martial art of Hapkido, where he received another black belt. After making the transition to MMA, Whittaker perfected the art of Brazilian Jiu-Jitsu. Whittaker has a black belt in that as well, Having three black belts in different martial arts proves how Whittaker is one of the most unique fighters in the UFC.
2. Robert Whittaker used to be a rugby player
Robert Whittaker never dreamed of being a UFC Champion. in fact, that thought didn't even cross his mind when he was learning martial arts at a young age. All his sights were set on one goal, and that was to play for the National Rugby League. While he had that dream, he had a specific team he wanted to play for the South Sydney Rabbitohs.
Despite the dream, Whittaker would eventually make a full-time transition into the sport of MMA, where he would ultimately become a champion. But it is interesting to think of an alternate reality where Whittaker is a champion rugby player for his favorite team.
3. The first Oceanic UFC Champion
While he may have wanted to represent Sydney as a rugby player, he outdid even that. Whittaker is the first man from Oceania to become a UFC Champion. Two men have since reached similar standing. The first was Israel Adesanya, who ironically beat Whittaker to become champion in the largest show in UFC history.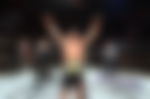 The third champion was Alexander Volkanavoski, who took Max Holloway's Featherweight crown. Both Volk and Izzy have title defenses under their belt. Volk is currently struggling with COVID and had to postpone his title defense against Biran Ortega and Adesanya may just rematch Whittaker for the MW title if Whittaker can beat Kelvin Gastelum.
4. From being on The Ultimate Fighter to coaching it
Like many top stars in the UFC, Whittaker got his start on The Ultimate Fighter. He was a part of the 2012 season titles 'Smashes', as the cast was made up of Australian and British fighters. Whittaker was a Welterweight back then and would win the show. He even got knockout of the season for a brutal 19 second KO of Luke Newman.
In 2019, after Whittaker was the champion of the Middleweight division, he would return to the show. But this time, Whittaker was coaching against the man he will face tomorrow in Kelvin Gastelum. It was supposed to lead into Whittaker defending his title against Gastelum, but the fight never took place after Whittaker had health issues that forced him to drop out.
5. He was falsely accused by Dana White for turning down a title shot
Robert Whittaker has been a lot of people's pick for the number one contender for the Middleweight title. While his situation may change after his bout with Kelvin Gastelum, it shouldn't be forgotten that Whittaker has more than earned a title rematch. Israel Adesanya claimed Jared Cannonier would be his next opponent if he beat Whittaker.
ADVERTISEMENT
Article continues below this ad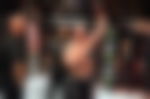 However, Whittaker won his fight and then the UFC said Adesanya will be moving up. In a press conference, Dana White said that they offered Whittaker the fight, and he turned it down. He refuted the claims and said that he wanted to fight in March-April and not February, like how Adesanya did. White said it was the 'craziest sh*t he had ever seen'.
ADVERTISEMENT
Article continues below this ad
Whittaker now finds himself on the cusp of a title shot. While he hasn't been talking about it too much leading into the fight, if the result goes in his favor, his title rematch case becomes almost iron-clad.