Sean O'Malley Reveals Why He Doesn't Fight Ranked Opponents
Published 08/14/2021, 11:00 PM EDT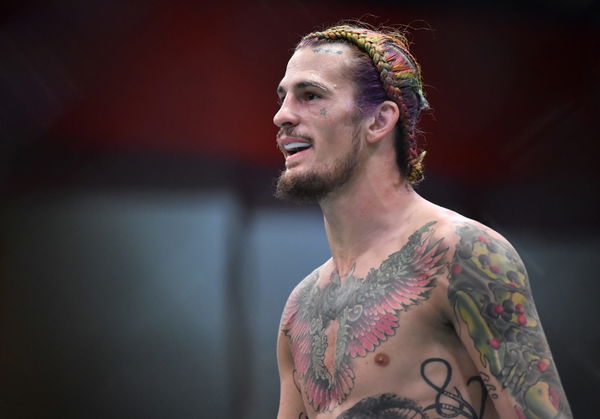 ---
---
Sean O'Malley is slowly establishing himself as one of the biggest names in the UFC. 'Sugar' has been a fan-favorite in the UFC ever since his days on Dana White's Contender Series. O'Malley recently extended his UFC record to 7-1 after absolutely demolishing Kris Moutinho on short notice at UFC 264.  
ADVERTISEMENT
Article continues below this ad
However, he has received a lot of criticism for avoiding top-ranked fighters in the UFC and fighting relatively unknown entities. Hence, in a recent appearance on the No Jumper podcast, 'Sugar' shared why he prefers fighting lower-ranked fighters instead of stars in the top 10. 
He said, "Next fight, a lot of people want me to fight someone ranked. They wanted me to fight someone ranked last fight. I was supposed to fight Louis Smolka. For me, I have a contract to fight a certain amount of fights and I only get paid a certain amount of money, whether I fight Louis Smolka, the dude I was supposed to fight, or I fight Petr Yan, the number one bantamweight in the UFC. I get paid the same. I'm gonna fight [the lower-ranked fighter] and I'm going to fight this dude on a Conor McGregor pay-per-view."
ADVERTISEMENT
Article continues below this ad
'Sugar' continued, "Chael Sonnen always says fight the worst dude on the highest part of the card. A lot of bantamweights, and just people in the UFC, they definitely hate [me for it]. It comes from jealousy. I'm getting way more eye-balls than them … I perform in there. You can go and watch some of these guys perform and you literally pick up your phone, start surfing Instagram, you just don't give a f**k what they're doing."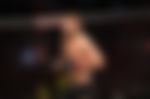 ADVERTISEMENT
Article continues below this ad
Sean O'Malley- the biggest name in the bantamweight division?
O'Malley has garnered a cult-like following among UFC fans. His unique personality, along with his performances inside the octagon, has made him one of the most liked fighters not just at bantamweight, but in the UFC. He is also without a doubt one of the biggest, if not the biggest, name in the UFC.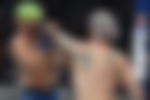 ADVERTISEMENT
Article continues below this ad
'Sugar', who has been extremely vocal about pay in the UFC, feels that he deserves a bigger piece of the pie. Sean O'Malley believes he has the numbers to back up his statements and that the UFC has a problem paying fighters what they're worth.
While O'Malley has not had any issues with the UFC regarding pay, it will not be surprising if this comes up as an issue in the future.