'Absolutely Yes!'- Surgeon Claims Conor McGregor Will Fully Recover From the Injury and Throw Leg Kicks in the Octagon
Published 07/16/2021, 3:41 PM EDT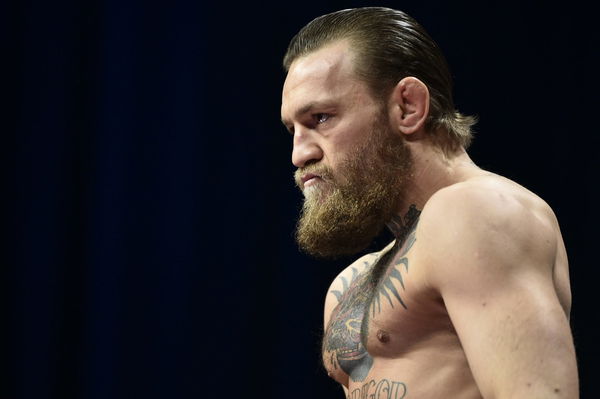 ---
---
Former UFC dual division champion Conor McGregor snapped his leg during his trilogy clash at UFC 264 against Dustin Poirier.
ADVERTISEMENT
Article continues below this ad
The injury resulted in the subsequent victory for Poirier as the medical staff and eventually the ref, Herb Dean, ruled McGregor out for the rest of the match.
It was a painful sight for fight fans who had gathered inside the arena and millions of others who were watching it live on their televisions.
ADVERTISEMENT
Article continues below this ad
The next day, after UFC 264, Conor underwent successful surgery. He later informed his fans about the timeline of his potential return. The doctors have ruled him out for at least a year from making his way to the octagon.
Recently, one of his surgeons took some time out of his busy schedule and answered some of the questions asked by the Irishman's fans. He also gave details about his possible recovery procedure.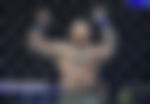 "Absolutely yes! He would," the surgeon said while answering if McGregor could use leg kicks efficiently again. "We had many high-level elite athletes come back to professional levels, not only in mixed martial arts but NBA and NFL with injuries like this."
WATCH THIS STORY: Top 5 best fights from UFC women's division history
The surgeon then described how the platinum rod would stabilize his leg. "Actually, if you think about it, his leg would be less likely to be fractured. Again, on the inside of the leg, he would have a titanium rod filling up the canal on the inside of the bone."
Conor McGregor needs 12 months to get back to action
McGregor (22-6) has lately been on the negative side in his matches. His last 4 matches have yielded 3 losses and a solitary win. A fighter of his caliber would definitely be itching to make a strong comeback from the string of losses. But it would take a lot of effort to be match fit. The surgeon gave the exact time for it.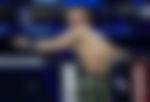 "If we can get him to start walking and pivoting, we can start simple activities after the first six to eight weeks," he said. "I think as long as there is no complication, no infections, no blood clots anything unforeseen, I think it's very possible and likely, we can see 'The Notorious' back in the octagon under 12 months from a physical standpoint."
It will be interesting to see how 'The Notorious' one plans his return. If he returns within a year, all eyes will be on UFC, with whom they would pit him against.
What did you make of the surgeon's revelations about Conor?
ADVERTISEMENT
Article continues below this ad
WATCH THIS STORY: 5 facts about UFC you probably didn't know about
ADVERTISEMENT
Article continues below this ad