After Stipe Miocic, UFC Bantamweight Sean O'Malley Joins Gary Vaynerchuk's VaynerSports Management
Published 02/22/2021, 1:09 PM EST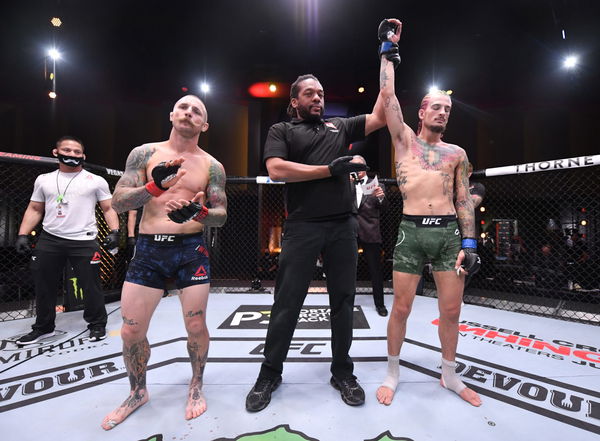 ---
---
Sean O'Malley has taken a massive step in his burgeoning career as a UFC star. While he has to rebound from his loss to Marlon 'Chito' Vera, O'Malley's ceiling in the sport is still very high.
ADVERTISEMENT
Article continues below this ad
He has a charismatic personality with an exciting fight style. The comparisons to Conor McGregor may have come too soon, but O'Malley can more than hold his own.
Considering how important it is for UFC fighters to maintain a brand, having the right talent agency is of paramount importance. O'Malley has inked a contract to join VaynerSports, the same agency that recently signed Stipe Miocic and Michelle Waterson. They also have Curtis Blaydes and other top UFC fighters under them.
ADVERTISEMENT
Article continues below this ad
VaynerSports is still a growing name in the MMA agency scene. However, these acquisitions have been very powerful. With the upside that O'Malley has left in his career, this could be a shrewd pickup for the agency.
Similarly, O'Malley is joining a trusted agency and hopefully, this partnership is fruitful for him as well.
Sean O'Malley: Building his brand or rebuilding his brand?
O'Malley is yet to overcome the first stumble of his career. While he did beat an unjust USADA suspension, he lost his first fight via TKO just as he picked up steam again.
His dash to the top of the rankings was brutally stopped and O'Malley is currently in rebuild mode.
ADVERTISEMENT
Article continues below this ad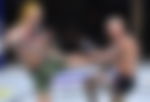 He is yet to take a fight but is living an active lifestyle. He has his own podcast, which is steadily growing in popularity. 'Suga' also has the look and mic presence to start serving as an ambassador for brands. However, this is all contingent on him having a successful comeback.
All of this may be for nothing if O'Malley cannot rediscover the form that made him a big deal. This is a relationship that is mutually beneficial for both parties.
ADVERTISEMENT
Article continues below this ad
If VaynerSports are willing to stick it out through the rebuild, O'Malley could open up new doors for them in the future, if all goes well.