Alexander Volkanovski Says He Coughed Up Blood While Suffering From COVID
Published 04/07/2021, 11:32 AM EDT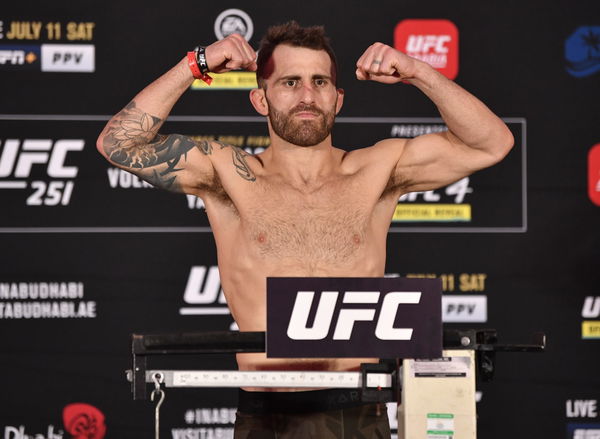 ---
---
Alexander Volkanovski is one of the best fighters in the UFC right now. His consecutive victories over Max Holloway and the Featherweight title around his waist speak to his greatness. However, he has encountered a major roadblock on the path of building off his recent success.
ADVERTISEMENT
Article continues below this ad
Volkanovski saw his title defense against Brian Ortega at UFC 260 scrapped because of his struggles with COVID. But it doesn't look like the champion will have an easy path to the Octagon. He revealed the extent to which he has fallen sick to Ariel Helwani, where he opens up about his breathing struggles and coughing up blood.
ADVERTISEMENT
Article continues below this ad
"My lungs have started to hurt a bit where you know, maybe this happens a fair bit too. But I'm like hurting to breathe and sort of really wanting to pay attention to everything. I started coughing up and my phlegm started coming out pinky, you know with the little flecks of blood. I was lucky to have Jordan, my fight dietitian, and my nutritionist. He knows a little bit so he knew something somebody needs to look at, because that's blood in the lungs."
Alexander Volkanovski: When will he return to fighting shape?
First and foremost, we wish Alexander Volkanovski a swift recovery. But the reality of the modern fight landscape makes everyone question what the future of fighters that suffer from COVID is. We have seen Khamzat Chimaev's rising career wracked with COVID, as he has been unable to return to the cage and wanted to retire.
ADVERTISEMENT
Article continues below this ad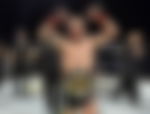 Volk has a very bright career still ahead of him, with him just entering his prime. But his career shouldn't take priority over health, especially because the nature of COVID is still unclear. People are still discovering long-term effects. We saw college basketball player Keyontae Johnson have his career cut short after a heart issue that was common in post-COVID patients.
ADVERTISEMENT
Article continues below this ad
The landscape of the Featherweight division moves with Volk. Contenders are already lining up, and the UFC may have to consider booking an interim bout and allow Volk to return to full health before he gets back into the cage.