'Ali vs Foreman'- Jon Jones Hypes Up Heavyweight Fight With Francis Ngannou as 'Extraordinary'
Published 03/31/2021, 1:04 PM EDT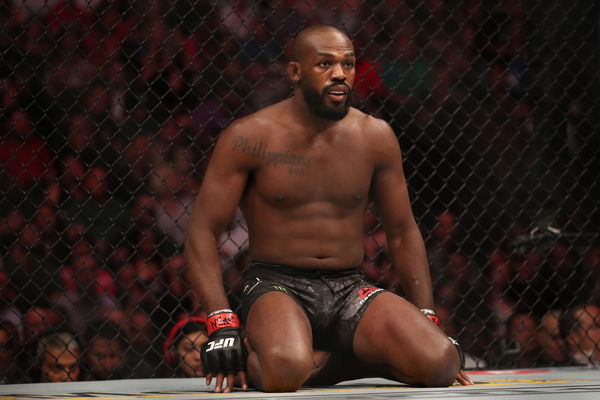 ---
---
Jon Jones has been away from the cage for over a year and isn't any closer to booking a fight. However, the fight to make became obvious over the weekend. Francis Ngannou finishing Stipe Miocic to become Heavyweight champion has given Jones a target to aim for. But financial concerns may scupper the possible fight.
ADVERTISEMENT
Article continues below this ad
However, Jones is still imagining a historic performance over Ngannou whenever they do meet in the cage. He has made his desire to fight the current champ in his debut clear and predicts a stoppage win over Ngannou that will be reminiscent of Muhammad Ali vs George Foreman.
I feel like this fight is monumental, matchup's like this don't come very often in a lifetime. Me stopping Francis in my first fight up at heavyweight would be nothing short of extraordinary. Ali versus foreman, hosted by the UFC

— BONY (@JonnyBones) March 31, 2021
ADVERTISEMENT
Article continues below this ad
While the boxing hyperbole may not exactly be applicable here, Jones isn't wrong about the historic magnitude of what he is imagining. Considering the case for GOAT that Jones already has, he would all but cement his position if he can win the Heavyweight title in his divisional debut. If you add the cherry that is stopping Ngannou, it may be a legacy-defining performance.
Jon Jones: How would he fare against Francis Ngannou?
Jon Jones has lofty dreams, but are they achievable? That is harder to dissect. We have no frame of reference to how Jones will look at Heavyweight. Even a 240-250 pound frame means he will be giving up a similar weight difference that Israel Adesanya gave up against Jan Blachowicz.
ADVERTISEMENT
Article continues below this ad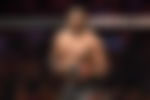 However, Francis Ngannou will not try to wrestle Jones. He will be going for the kill, and it seems he cannot miss. He showed off his wrestling chops against Miocic, but Jones is a far better wrestler. Jones has shown a good chin at Light Heavyweight, but he will be fighting a man that is 60 pounds heavier than the 205-ers that Jones beat.
ADVERTISEMENT
Article continues below this ad
Considering all the factors that actually go against Jones here, a stoppage win over Ngannou would be even more impressive. However, it does not look like the incumbent heavyweight champion's roll will be stopped easily. He has never been finished in his UFC career, and Jones's promise of one is bold. It'll be interesting to see if he can deliver.