Aljamain Sterling Brands New York Giants the Worst New York Team After a Winless Start to the NFL Season
Published 09/13/2021, 1:28 AM EDT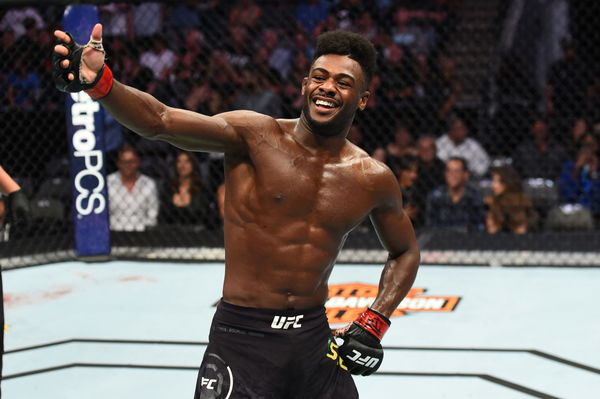 ---
---
NFL season is upon us. The 2021 NFL season kicked off on September 9th and promises to be a thriller once again with multiple teams looking good to raise the Lombardi trophy at the end of the season. NFL fever has gripped everyone, including UFC fighters who make it no secret which team they support. 
ADVERTISEMENT
Article continues below this ad
The UFC's bantamweight champion Aljamain Sterling took to Twitter to share his thoughts on the current state of affairs in the NFL. He said, "No disrespect to the other NY teams, but when did the Giants become the worse of the 3?? #Giants #GiantsvsBroncos"
ADVERTISEMENT
Article continues below this ad
The New York Giants headed by Joe Judge have not had the best start to their season. They suffered losses at the hands of the New York Jets, Cleveland Browns, New England Patriots during the NFL pre-season. Most recently, they suffered a loss against the Denver Broncos in the opening week of the season. The Giants succumbed to an embarrassing 27-13 loss earlier today as they were completely outclassed by Vic Fangio and his men.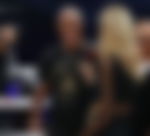 Can Aljamain Sterling make a statement against Petr Yan at UFC 267?
ADVERTISEMENT
Article continues below this ad
'Funkmaster' Aljamain Sterling captured the UFC's bantamweight belt against Petr Yan at UFC 259. It is safe to say that the manner in which Sterling won the belt has not gone down well with the fans. 'Funkmaster' has been subject to relentless criticism from fans for 'acting' and 'taking the easy way out' during his fight against Petr Yan. 
Sterling admitted that he felt he was behind on the scorecards. However, he did not see the illegal knee as a way to take the win. 'Funkmaster' insists that the severity of the strike was such that he could not continue anymore.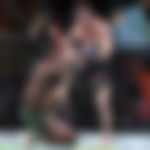 ADVERTISEMENT
Article continues below this ad
Having fought each other for the better part of four rounds, both Sterling and Yan have a good idea of what the other fighter brings to the table. A rematch gives both men a good chance to make the required changes to secure a win a few weeks from now in Abu Dhabi. 
What do you make of the rematch between Petr Yan and Aljamain Sterling? Who do you think takes the win this time around? Let us know in the comments below!