Aljamain Sterling Calls Sean O'Malley's Fight Against Marlon Vera a 'Fluke-Ish Scenario'
Published 04/02/2021, 10:19 PM EDT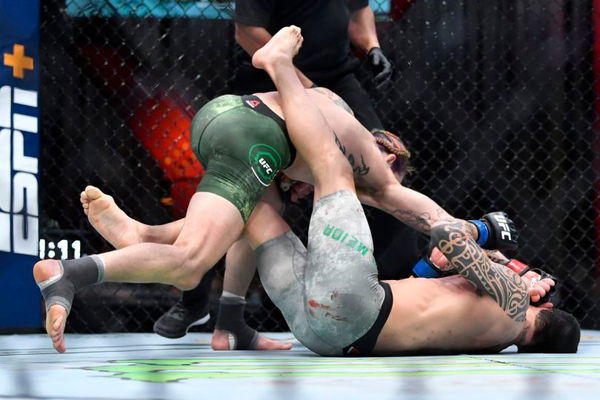 ---
---
Going into the fight at UFC 260, Sean O'Malley had a lot to prove. As the saying goes, 'you're only as good as your last fight' and the fan's perception of 'Sugar' had definitely taken a hit after his UFC 252 fight against Marlon Vera. Going into the fight, O'Malley was considered the 'next big thing' not just in the bantamweight division, but the UFC period. 
ADVERTISEMENT
Article continues below this ad
However, Vera's leg kicks proved to be too much for O'Malley as he crumbled. In the following months, the American fighter was mocked relentlessly on social media. Hence, the popular notion was that Almeida would just have to focus on leg kicks to beat O'Malley. 
However, 'Sugar' had other plans and shut down the naysayers in style with not one, but two walk-off knockouts in the fight. 
ADVERTISEMENT
Article continues below this ad
Read: Joe Rogan says regular people would never understand the amount of sacrifice fighters make
Aljamain Sterling says Sean O'Malley 'never left'
In a recent interview, James Lynch asked current bantamweight champion, Aljamain Sterling what he made of O'Malley's performance and if he thinks he is 'back'.
ADVERTISEMENT
Article continues below this ad
Sterling said,
"I don't think he's ever left, I think people kind of wrote him off too soon. The Chito fight was a very fluke-ish kinda scenario, not saying it was a fluke kick cause he threw the kick. But it was just one of those things like what are the odds that it actually happens." 
'Funkmaster' continued,
"The fight was just getting going, and if his foot was okay and the fight was going from there, when he was on the ground. I don't know, it makes it tough to take that away from Chito, but that kind of fight-ending could really put a damper on O'Malley's performance what he was able to do one, two minutes before that. It was just such a short fight you can't put too much stock into that."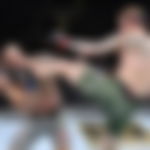 With a stunning win over Almeida, O' Malley has put himself back in the mix in a talent-stacked 135-pound division. If he stays injury-free, 'Sugar' should be able to get back into the octagon very soon and will most likely face a top 10 opponent in his next fight. 
ADVERTISEMENT
Article continues below this ad
What did you make of Sean O'Malley's performance against Almeida? Who would you like to see him fight next? Let us know in the comments below!