All You Need To Know About Jorge Masvidal's Father Jorge Masvidal Sr
Published 04/24/2021, 11:20 AM EDT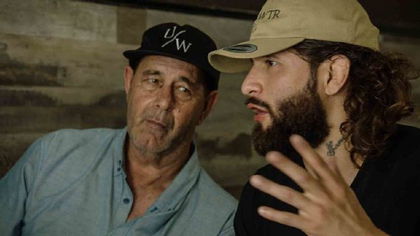 ---
---
UFC welterweight title challenger Jorge Masvidal is gearing up and getting ready in his pursuit to win the belt from current champion Kamaru Usman. The bout is the headlining event at UFC 261 on April 24, 2021.
ADVERTISEMENT
Article continues below this ad
'Gamebred' has come a long way from being a street brawler to one of the best mixed martial artists in the world. He was born to a Cuban father and a Peruvian mother. He was raised by his mother when he was a child in the absence of his father, who was serving a jail term.
Masvidal's father, Masvidal Sr, was a Cuban who was born and raised in Cuba. He immigrated to the US and landed in Miami when he was in his 20s in 1971.
ADVERTISEMENT
Article continues below this ad
He got a job in a construction company, but the income was not sufficient. When Masvidal was only 4 years old, his father got arrested on drug charges and was sentenced to 20 years in prison.
Masvidal had no idea of the whereabouts of his father until the age of 13. He always thought his father was in the army, as his mother didn't wish to let him know his father was in prison and lied about the same.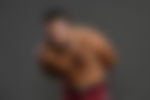 Masvidal had some issues in school and her mother revealed to him his father's prison life and warned him to not follow the same path his father did. After knowing the truth, 'Gamebred' started visiting his father in prison.
How did Jorge Masvidal Sr grow up?
Masvidal Sr belonged to a middle-class family in Cuba. His father worked as a Bus driver and they were living a moderate but comfortable life. He used to go deep-sea diving with a spear gun to catch fish and gain extra money.
ADVERTISEMENT
Article continues below this ad
The Cuban government, led by Fulgencio Batista, was overthrown by the socialist government in 1959. So he along with his two companions fled the country and set out in their boat to South Florida. They landed in the Virgin Islands after days of struggle in the sea. From there on, they immigrated to Miami.
Masvidal Sr's struggle has finally bore fruit. His son now fights for the biggest fighting promotion. Masvidal has a chance to pay homage to his father by capturing the welterweight title. It will be a rematch from last year where 'Marty' got the better of him. Can Masvidal end Usman's reign and make his dad proud?
ADVERTISEMENT
Article continues below this ad