All You Need To Know About Michael Chandler And His Bellator MMA Journey
Published 05/04/2021, 11:42 AM EDT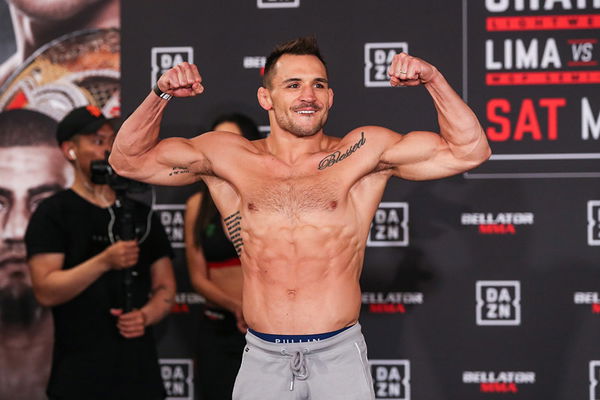 ---
---
Michael Chandler took the UFC by storm after his debut match, where he won against Dan Hooker at UFC 257. He defeated Hooker via a sensational TKO in the very first round, a feat that also earned him a performance of the night bonus.
ADVERTISEMENT
Article continues below this ad
However, an accomplishment like that shouldn't be a surprise to anyone. Prior to competing for UFC, Chandler had established himself as an elite class fighter for Bellator and had a brief stint with Strikeforce.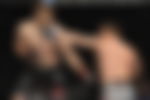 ADVERTISEMENT
Article continues below this ad
Here we look at his journey with Bellator MMA and how he transformed from just a rookie to a global star.
Debut and initial fights for Michael Chandler
After a small but significant stint of two matches with Strikeforce, Chandler made his debut for Bellator on September 30, 2010. He fought Scott Stapp at Bellator 31 and defeated him via TKO in round one.
This match was contested at a catchweight for Chandler to test himself for the lightweight division, as all his previous bouts were in the welterweight division.
He next fought in a welterweight division card against Chris Page at Bellator 32. He won that fight via a Guillotine choke in round 1.
In February 2011, Chandler took part in the Bellator Season 4 lightweight tournament. In round 1, Chandler fought Marcin Held at Bellator 36. He won the contest via technical submission after choking Held unconscious with an arm-triangle choke. Chandler moved to the semi-finals with the win.
'Iron' then fought Lloyd Woodard at Bellator 40 and won via unanimous decision to proceed to the finals of the tournament. Chandler faced Patricky Freire in the ultimate battle that took place at Bellator 44. He defeated Freire via unanimous decision to earn a shot at the Bellator Lightweight World Championship.
Winning the Championship
Chandler fought Eddie Alvarez for the Bellator World Championship at Bellator 58. Initially, they were booked to fight at Bellator 54, but the injury to Alvarez pushed the battle to Bellator 58. Chandler won the fight via a fourth-round rear-naked choke to capture the belt.
In the succeeding fight at Bellator 67, he fought against Akihiro Gono (non-title) and won via TKO in just 56 seconds.
He fought against Rick Hawn at Bellator 85 and won via rear-naked choke as a first title defense. And then won against David Rickels at Bellator 97 via TKO in the first round.
Title drop for Michael Chandler and a string of losses
Chandler fought Alvarez in a rematch at Bellator 106 in November 2013. He lost that fight via a split decision and lost his title.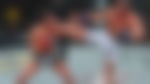 He then fought Will Brooks at Bellator 120 for the interim lightweight title (as his match with Alvarez got suspended as the champ suffered a concussion week prior to the fight). Chandler lost the fight via a split decision.
Alvarez left the promotion and thus vacated the championship. So Chandler again fought Brooks, but this time for the vacant title, and lost via TKO in round 4 at Bellator 131.
He then picked up two wins on the trot against Derek Campos at Bellator 138 and against David Rickels at Bellator 145 via submission and TKO, respectively.
Recapturing the title
Michael Chandler fought a rematch with Patricky Freire on June 17, 2016, at Bellator 157 for the vacant lightweight title. He won the fight via KO in round 1.
He successfully defended his crown after defeating former champion Benson Henderson at Bellator 165 via a split decision.
However, in his second defense, he, unfortunately, injured his left ankle during the match and subsequently lost the belt via TKO to Brent Primus on June 24, 2017, at Bellator NYC. The injury forced him to remain on the sidelines for the rest of 2017.
Return and third reign as champion
He made his return on January 20, 2018, at Bellator 192 against Goiti Yamauchi. He won the fight by unanimous decision.
Chandler fought Brandon Girtz on April 13, 2018, at Bellator 197. He won the fight via technical submission in the first round. Though initially he was scheduled to face Primus for the title, the latter pulled out because of injury. 
On August 22, 2018, Chandler re-signed a new exclusive multi-fight contract with Bellator MMA.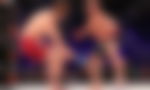 In the following defense, he lost his title to Patricio Freire on May 11, 2019, in the main event of Bellator 221 via technical knockout in the first round.
Last few fights for the promotion
Chandler faced Sidney Outlaw in a 160 pounds catchweight bout at Bellator 237. He won via knockout in the first round.
'Iron' fought Henderson in a rematch that took place on August 7, 2020, at Bellator 243. He won the fight via knockout in the first round.
ADVERTISEMENT
Article continues below this ad
He was a free agent following his victory at Bellator 243 and subsequently signed a contract with UFC and served as a backup to Khabib Nurmagomedov vs Justin Gaethje fight at UFC 254. But made his debut at UFC 257 against Dan Hooker.
It's highly possible that Chandler may succeed at UFC and may even become the kingpin of the lightweight division, but his exploits in Bellator MMA have already etched his name forever in the list of the best MMA fighters of all time. Do you believe he is one of the best?
ADVERTISEMENT
Article continues below this ad