Amanda Nunes Says Her Child Has Been Helping Her Tremendously
Published 06/04/2021, 7:41 AM EDT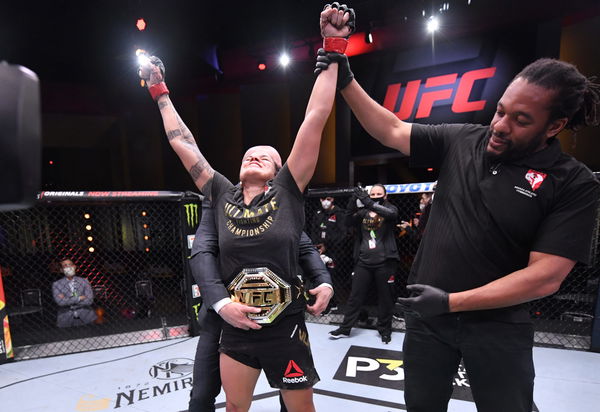 Reigning UFC women's Bantamweight and Featherweight champion Amanda Nunes is a force to reckon with inside the octagon. Many consider her to be the greatest female mixed martial artist of all time.
ADVERTISEMENT
Article continues below this ad
But besides her in-ring accomplishments and stature, she is also a proud parent to Raegan Ann Nunes, who was born in September last year.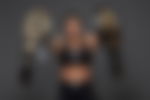 ADVERTISEMENT
Article continues below this ad
Recently, the 'Lioness' appeared in an interview with MMA Junkie. She talked about her next matchup with Julianna Pena and also about the impact her daughter has on her life.
"I feel like she helped me a lot with my patience," she said. "(I) wake up early now and be an even better person every day. I have to be able to raise her for she to be a good person, you know?
"So, I feel like she (has) come to my life to do good things, help me to do everything that I ever had when I was young. I will be able to provide for her, so keeping me motivated. I feel like she really does that," she added.
The Brazilian mauler then talked about staying at the top and feels like there is nobody can stop her at least for now. She wants to keep all these memories and also the belt with her at home.
She then talked about her desire to fight till her daughter understands the sport. "Yeah definitely, I want her to understand, (to) be able to cheer for me. I'm gonna go as long as possible till my body tells me to stop," she concluded.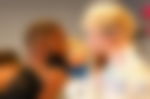 How lethal has been Amanda Nunes in her recent fights?
Nunes (21-4) is a different beast when she enters the ring. Such has been her dominance that she has racked up 12 straight victories since her loss to Cat Zingano at UFC 178, way back in 2014.
Her recent victories have come against Germaine de Randamie at UFC 245 via unanimous decision. Nunes then picked up another unanimous decision to win over Felicia Spencer at UFC 250.
ADVERTISEMENT
Article continues below this ad
The 'Lioness' fought against Megan Anderson earlier this year at UFC 259. She produced a masterclass and defeated the latter via reverse triangle armbar in round 1 and successfully defended her featherweight gold.
It will take a herculean effort from someone to stop the lioness and capture her belts. Seems like the task has got even tougher, with her daughter providing her extra motivation.
ADVERTISEMENT
Article continues below this ad
Can someone really stop the unstoppable?
WATCH THIS STORY: Top 5 UFC fighters with the highest successful takedowns