Amanda Nunes' UFC Losses: Who is the Only Fighter to Beat Amanda Nunes Inside the Octagon?
Published 07/27/2021, 3:29 PM EDT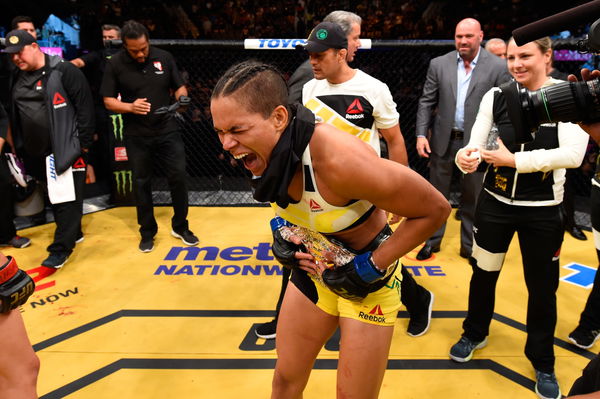 UFC women's dual division champion Amanda Nunes is a force to reckon with. Many people consider her to be the greatest female MMA fighter of all time. She installs fear in her opponent's mind even before they land their feet inside the octagon.
We can judge her dominance from the fact that she is undefeated in the last 7 years across the bantamweight and the featherweight division. In between these years, she has put to rest many of the best to put their foot inside the octagon.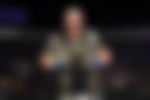 Her high-profile performances include wins over the likes of former champions, Ronda Rousey, Miesha Tate, Holly Holm, and a couple of victories over Valentina Shevchenko.
ADVERTISEMENT
Article continues below this ad
It is hard to imagine that someone could stand up to the 'Lioness' let alone defeat her. However, there is one warrior who not only stood but also knocked her out inside the octagon. Let us get into details about that fighter and the fight itself.
Cat Zingano vs Amanda Nunes- How 'Alpha' conquered the 'Lioness'?
The 'Lioness' had made her debut for the promotion at UFC 163 against Sheila Gaff at UFC 163 and won the fight via TKO in the first round. In her next match, she made quick work of Germaine de Randamie at UFC Fight Night 31.
After picking up two consecutive wins, she entered the match against Cat Zingano at UFC 178 confidently. Zingano, who was coming after a 17-month lay-off, had a task in hand against a young Brazilian.
Nunes started the match by landing a hard leg kick and followed it up with a clinch takedown. Zingano attempted an armbar from the guard, and it looked tight. But Nunes escaped the hold. The Brazilian backed away and landed some solid leg kicks while Zingano stayed on her back.
Nunes landed some nasty punches and 'Alpha' got badly hurt. However, she weathered the storm, mostly relying on toughness. She landed some shots later, but it was not enough to fetch her the round.
Zingano started the second with a takedown directly into side control. She got control and landed with a dangerous right as Nunes recovered guard. She continued her onslaught with vicious ground strikes while standing above the guard.
'Alpha' continued her push, and that slowed down Nunes considerably. The latter tried to get control via kneebar, but Zingano's maneuverability was too good to handle. The second round ended with Zingano on top.
The third round followed the same suit. Zingano had a series of clinch knees before tossing Nunes to the canvas. She then moved onto the full mount. Before long, Zingano really opened her up with her elbows. The referee had enough of it and he called for the end.
When Zingano said she didn't even give her best to beat Nunes.
Since that defeat, Amanda has only grown upwards, and there is no stopping her. In many of her interviews, she had described how she improved after the loss.
When Zingano was asked about a possible rematch against Nunes and the improvements she has made, 'Alpha' gave a firm warning to her former opponent. "She says she's improved since then, but there's no way I didn't improve since then," Zingano told MMAJunkie Radio.
"I didn't stop training, and that was my first fight back after blowing my knee. It was the first fight back after losing my husband and coach to suicide and having a completely different camp–and not understanding what I was going to do with myself now that there's a new normal."
ADVERTISEMENT
Article continues below this ad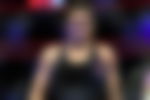 She further added, "Everything is different now, so to think that I haven't improved since then, or that was even my best – that's ridiculous. She had everything in her favor that fight. Everything in her favor in that fight, and I still broke her."
WATCH THIS STORY: Top 5 best fights in the history of UFC women's division
ADVERTISEMENT
Article continues below this ad
It will be interesting to see if we could ever witness a rematch between the best of all times. For now, Nunes is reigning the women's dual division in UFC, whereas Zingano is currently operating in the elite tier of Bellator MMA.