Anthony Johnson's Manager Drops Cryptic Hint About Cody Garbrandt And His Future
Published 12/09/2020, 11:34 AM EST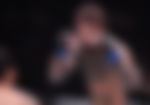 ---
---
Cody Garbrandt is easily one of the top fighters in the Bantamweight division. While the former champion did seem to slow down after losing back-to-back fights to T.J. Dillashaw, he seems to be on his way back up. After losing to Pedro Munhoz and falling to 0-3, 'No Love' responded to his haters with a brutal knockout of Raphael Assuncao.
ADVERTISEMENT
Article continues below this ad
That win had earned him a title fight against Deiveson Figuereido in the Flyweight division. However, Cody tore his bicep and would have to pull out of the bout scheduled for UFC 255. He hasn't been given a new booking as he is still recovering from the injury. But his manager is tweeted something very interesting.
Ali Abdelaziz keeps fans and media tuned into his Twitter due to his propensity to drop big news suddenly. After the UFC release of Anthony 'Rumble' Johnson, another one of Ali's clients, he tweeted a very confusing message.
ADVERTISEMENT
Article continues below this ad
@Cody_Nolove is next 👊🏽

— Ali Abdelaziz (@AliAbdelaziz00) December 9, 2020
Whether or not this refers to Cody possibly being released or not is unknown. It would be odd for the UFC to release Garbrandt a few weeks after he was scheduled to be in a UFC title fight.
Cody Garbrandt: What is he 'next' for?
ADVERTISEMENT
Article continues below this ad
Abdelaziz and his ambiguous tweeting serve their purpose perfectly. He has gotten everyone interested in the future of Cody even though he is currently out injured. Garbrandt vs Figuereido is a matchup many would still want to see. If Cody lost to Assuncao and was 0-4 in his last four fights, it would make sense to discuss a possible release.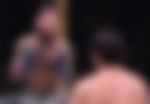 However, his last performance was an emphatic win which got him a title fight. It doesn't look like the UFC are giving up on Cody Garbrandt. So what could Ali be talking about? Is it a new brand deal? Is it a new fight announcement?
ADVERTISEMENT
Article continues below this ad
Garbrandt is just 29-years-old and has fought just 15 times in his career. His career isn't even close to being towards its end like the other fighters that the UFC released. Hopefully, Ali is tweeting in anticipation of something very exciting and not morose like Garbrandt joining the 60 fighters that will be released in the next few weeks.