Are More and More UFC Fighters Getting the COVID- Dana White Reflects on the Situation
Published 12/07/2020, 5:28 AM EST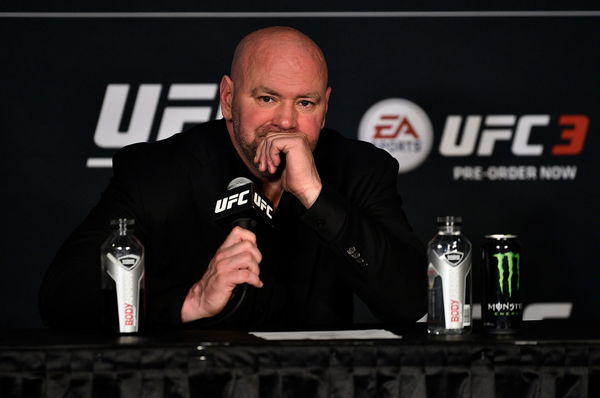 ---
---
This has been a tough year for the UFC. The situation in the world has meant that for a few months the promotion could not host any events. Even when they were allowed to host events, it harmed the company financially as fans were not permitted. 
ADVERTISEMENT
Article continues below this ad
Additionally, hosting fights during the pandemic has meant that the UFC has had to implement extra safety measures to ensure the safety of the fighters and staff involved in the events. Despite all the precautionary measures put in place, fighters have often tested positive during fight week. This has happened often this year, which has forced the UFC to reschedule fights last minute. 
Read: Dana White reveals 60 fighters are about to be released 
ADVERTISEMENT
Article continues below this ad
Dana White reveals how three UFC fighters tested positive the past weekend 
Post-UFC Vegas 16, while attending the post-fight press conference, John Morgan asked Dana White why so many fighters were fine leading up to the fight but test positive on the day of the fight.
White replied, "Yeah, who knows man? I have no idea. Covid thing is more rampant now. Another friend that I talked to today, who lives on an Island out in Alaska somewhere where they have a population of less than 4,000 people over 40 people, have COVID there now. It's like a big huge deal. This stuff is definitely spreading."
The UFC head honcho continued, "You know when we were first going through this, I did not know anybody that had it. Then one employee came up with it and then got through it quick. But personally, someone that I was friends with had not had it. Now it's like everybody's got it." 
ADVERTISEMENT
Article continues below this ad
When asked about what goes through his mind when fighters test positive on fight day, White replied, "Yeah… How's this happening on fight week. People show up with it or I think what happened this time was somebody had contact with somebody else and then was training their fighter and gave it to them."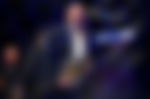 Watch This Story
The UFC has gone above and beyond to make sure that the fights go on. Fight Island was a prime example of how the promotion left no stone unturned. However, the nature of the virus is such that it spreads quickly. And in a contact sport like MMA, it is more likely to spread faster. 
ADVERTISEMENT
Article continues below this ad
The UFC has coped with the virus well thus far, and there is reason to believe the company will continue to do so in the near future. 
What do you make of fights being canceled last minute? Is it because of negligence on the fighter's side? Or the promotion's side?