'Aura of Invincibility'- Georges St-Pierre Reveals Why Khabib Nurmagomedov is the Only Fighter He Would Come Out of Retirement to Face
Published 01/29/2021, 12:30 PM EST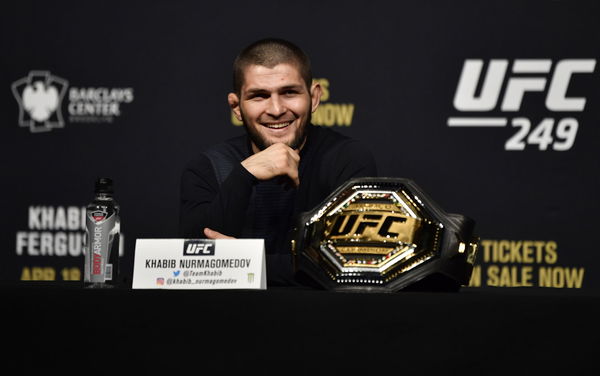 ---
---
Khabib Nurmagomedov may just be one fight away from permanently sealing his legacy as the greatest fighter of all time. The Dagestani powerhouse is currently sitting at a perfect 29-0 record.
ADVERTISEMENT
Article continues below this ad
However, everything looks better with round numbers, and there has been pressure on Khabib to come back and finish his career at 30-0.
One of the opponents often stated for Khabib is Welterweight GOAT Georges St-Pierre. GSP has commented on the fight multiple times and this time made it clear to Michael Bisping that if he returns to MMA, it will be to fight Khabib.
ADVERTISEMENT
Article continues below this ad
"Right now, the most exciting thing for a fighter to do is also the scariest thing sometimes. Right now, Khabib is on top. He is the invincible man.
"He's the guy that has the aura of invincibility, he's the man right now. So for any fighter right now, he is the man to beat, and that's why because there's nothing more exciting for a fighter than fighting the best."
Khabib Nurmagomedov: Would he fight GSP?
Khabib Nurmagomedov vs Georges St-Pierre seems to be a can of worms that was opened a long time ago but everyone is yet to shut it. This is mainly because the fight is massively appealing to many.
However, it doesn't look like GSP will be breaking his 5-year retirement and returning to the octagon to face Khabib.
ADVERTISEMENT
Article continues below this ad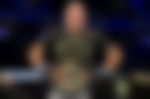 However, it would be the perfect fight to secure one's legacy. GSP has a near-perfect record, with the one loss on it being recovered by GSP. Khabib has done one better and never lost. The majority of GSPs career was spent fighting in title fights with massive stakes, compared to Khabib just defending his belt thrice.
For many MMA purists, GSP is still ahead of Khabib in the GOAT race. While a fight when GSP is out of his prime may not be the best benchmark to see who is better, it will forever change the nature of the conversation. It would be a massive fight, but one that we may need to make a reality on UFC 4.
ADVERTISEMENT
Article continues below this ad