Bad News for Illegal UFC Fight Streamers as New Bill Imposes Crackdown
Published 12/28/2020, 10:30 AM EST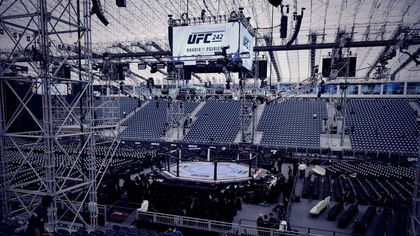 ---
---
UFC fight streams may change forever after the details of the new U.S. stimulus bill were revealed. While ESPN+ and other official providers will continue hosting major fights at the rates they do, pirated streams will bear the brunt of this.
ADVERTISEMENT
Article continues below this ad
Illegal streaming is now going to become a felony, with jail time of up to 10 years.
Someone snuck into the new Covid Stimulus Bill a provision that makes illegally streaming a Felony

Which of course has nothing to do with Covid and is a terrible law….but heads up to all you illegal streamers and password sharers

— Matt Jones (@KySportsRadio) December 22, 2020
ADVERTISEMENT
Article continues below this ad
While there have been multiple attempts to curtail piracy and 'free use', this is the most stringent move yet. We recently saw the European Union pass Article 13 to crack down on copyright law. This law even stretched to memes and other creative interpretation of content. But it was later amended.
This move was long expected. Illegal fight streams hurt the bottom line of the major corporations like the UFC and ESPN. A crackdown on it will make fight streaming much riskier, as the penalty is far more intense than it ever was.
UFC streaming: How will this affect everyone else?
The implications of a law like this are hard to gauge, mainly because of the grey area around certain aspects of copyright law. We have been seeing people stream fight cards on platforms like Twitch and holding a controller in front of the screen to make it look like gaming. While that exception worked for those fights, it won't work again.
ADVERTISEMENT
Article continues below this ad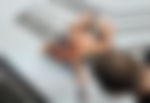 The reality is that many people rely on illegal streams for their UFC fix. While there is a strong argument questioning why this provision is in this bill, there isn't a strong argument questioning this.
UFC and ESPN take hits to their bottom dollar due to illegal streaming. It is technically stealing content and is being treated as such.
ADVERTISEMENT
Article continues below this ad
However, treating it like a serious felony may create more issues than solve them. There are always people willing to find workarounds. But, a lot of people are definitely going to lose access to UFC content for a while. The harsh penalty is meant to serve as a deterrent. Only time will tell how effective it is.