Ben Askren Says He Has No Memory of the Jorge Masvidal KO
Published 03/21/2021, 12:06 PM EDT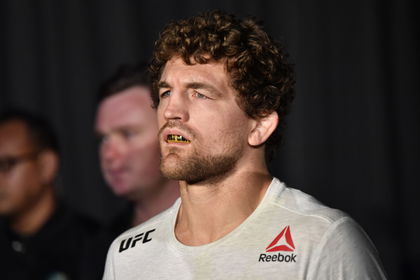 ---
---
Ben Askren is one of the most feared Welterweights the world of MMA has ever seen. While that may be baffling to many who got familiar with him in the UFC, that is the truth.
ADVERTISEMENT
Article continues below this ad
Askren was talked about in the same breath as the likes of Georges St-Pierre when he was outside the UFC. He had one of the most hyped debuts in UFC history against Robbie Lawler.
However, it all fell apart soon after his foray into the UFC. He would find himself embroiled in a rivalry with Jorge Masvidal, who was coming off a KO win over Darren Till.
ADVERTISEMENT
Article continues below this ad
Masvidal would get another KO, finishing Askren in 5 seconds with a flying knee at UFC 239. That is the fastest KO in UFC history, and one that Askren has no memory of and understandably so.
"I was hit by a good shot. It was the only time in 21 professional fights that I was stunned or knocked down and man, it happens sometimes. Just happened a bad time."
Askren added, "Nothing. I remember staring at him pre-fight then that's it… (First thing he remembers after) I was in the hospital with my wife.
"The first thing I remember was saying, 'Hey what's up? Oh, I'm in the hospital, fight didn't go so well.' I wasn't super sweaty or sore, so I'm like sh*t it must have been fast."
Ben Askren: Was his legacy shattered?
Ben Askren will never be remembered as the legend he was growing to be. The Masvidal loss knocked him into another fight with Demian Maia.
However, this fight marked the end for Askren, who tapped out and chose to retire after the fight. His 3-fight UFC run ended in disaster, with 2 losses and 1 very controversial win.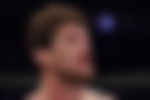 However, purists of the sport will always remember how dangerous Askren once was. While his record looks a little padded and people openly question his place in MMA history, it is important to contextualize that a win over Masvidal could have sent Askren into super-stardom.
ADVERTISEMENT
Article continues below this ad
Instead, Masvidal got the win, and the stardom Askren wanted. He headlined a show at Madison Square Garden and is now looking to fight for the UFC Welterweight title for the second time.
Meanwhile, Ben will be boxing Jake Paul in a professional boxing bout. Some would comment on how the mighty have fallen. Are you one of them?
ADVERTISEMENT
Article continues below this ad