Twitter Reacts as Tyron Woodley Is Announced As Jake Paul's Next Opponent
Published 05/31/2021, 11:07 PM EDT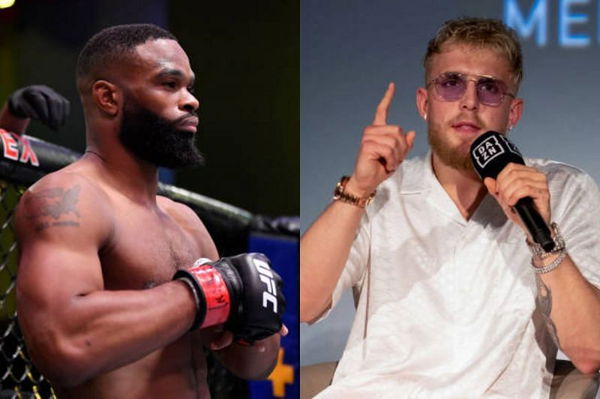 ---
---
The official confirmation of Jake Paul's next opponent stunned the MMA community. Earlier today, it was announced that Paul would take on former welterweight champion Tyron Woodley in his next fight. A date for the fight and the venue for the same are not known at this point in time. However, it is believed that a press conference with both men will take place this Friday where further details will be divulged regarding the fight. 
ADVERTISEMENT
Article continues below this ad
Needless to say, the fight announcement received a lot of attention from both the MMA and boxing community. In the MMA community, especially, the reactions were a mixed bag.
Some believed Paul's five minutes of fame would end with Woodley. Others believe it would be yet another win over a washed-up fighter for Jake Paul. Here are a few reactions from the community on Twitter. 
ADVERTISEMENT
Article continues below this ad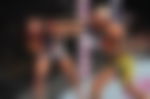 Twitter reacts to Jake Paul and his next opponent Tyron Woodley
Mike Coppinger of The Athletic was the first to break the news regarding the fight.
Sources: Jake Paul and former UFC welterweight champion Tyron Woodley have agreed to a deal for a boxing match. Jake recently signed a multi-fight deal with Showtime. Friday face-off in Miami planned to promote the event. Paul coming off first-round KO of Ben Askren

— Mike Coppinger (@MikeCoppinger) May 31, 2021
MMA journalist Luke Thomas shared his thoughts on the fight.
I'm not saying this won't be competitive. Mostly, I don't know. Lots of unknowns here, in fact. I'd caution against declarations about what this will look like. https://t.co/6rb3kycU4r

— Luke Thomas (@lthomasnews) May 31, 2021
Nolan King commented on the magnitude of the challenge ahead of Jake Paul.
Mike Coppinger did not agree with the opening odds for Paul vs Woodley.
Oddsmakers doing it again. I would make Jake a much-bigger favorite. Some fans don't want to hear this but @jakepaul is a solid boxer for his experience level. No amateur fights, just three pro fights. Woodley isn't a boxer, though his standup is far better than Askren's https://t.co/NatgCOSBS7

— Mike Coppinger (@MikeCoppinger) May 31, 2021
Former UFC champion Anthony Pettis showed his support for teammate Tyron Woodley.
Andreas Hale shared his thoughts on the opening odds for Paul vs Woodley.
MMA manager Ali Abdelaziz had an interesting take on the developments.
 The rumors are not true in fact Jake Paul's next fight is going to be against @ChaelSonnen and the winner is going to take on iron Mike Tyson. Nobody has better knowledge of these negotiations than me and I'm telling you everything.

— Ali Abdelaziz (@AliAbdelaziz00) June 1, 2021
This particular fan had a rather interesting suggestion for the winner of the fight.
Jake Paul vs Tyron Woodley. Loser stops rapping. Winner also stops rapping.

— Super Fan🇮🇪 (@McGregorRousey) May 31, 2021
A fan stated his reason for backing Paul against Woodley.
Woodley hasn't landed his "devastating right hand" in five years.
I'm taking Jake Paul-135 🥊

— Ty (@KY_MEDTCH) June 1, 2021
Another fan commented on the recent form of both men.
https://twitter.com/TD9Games/status/1399559348729286664
A fan made a case for why Woodley is a tough fight for Paul.
Why does Jake Paul need to fight a boxer to prove himself? 95% of boxers who compete in boxing can't actually box. They just do it to get a paycheck. If Jake wants serious competition, he needs to fight people who can actually punch. Askren was a joke. Woodley is the real deal.

— DoodleBoy (@D00dleBoy) June 1, 2021
The response from the MMA community has been extremely varied. Woodley has not won a fight since September 2018. He is 0-4 in his last four fights and was thoroughly dominated by all four men.
At 39-years old, age is not on Woodley's side either. However, he does have good boxing and has legitimate one-punch knockout power. It will be interesting to see the build-up to the fight.
What do you make of the fight between Paul and Woodley? Who do you think takes this one? Let us know in the comments below!
ADVERTISEMENT
Article continues below this ad
ADVERTISEMENT
Article continues below this ad