Brandon Royval Follows Julian Marquez Path of Celebrity Call-Outs by Messaging Kim Kardashian on Instagram
Published 02/22/2021, 8:59 AM EST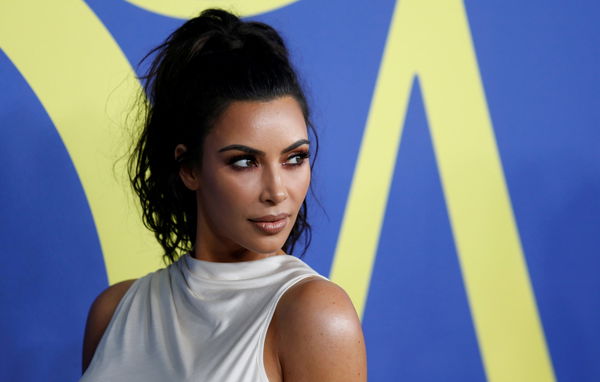 ---
---
Kim Kardashian has just been dragged into the newest UFC fighter trend. After Julian Marquez successfully got Miley Cyrus to respond to his Valentine's Day call-out, other fighters have taken note.
ADVERTISEMENT
Article continues below this ad
If not for anything, it helps them boost their image in the eyes of the public, as Marquez received some mainstream attention. Too bad he didn't capitalize.
However, Brandon Royval of the UFC Flyweight Division is taking his ambitious shot as well. He went for one of the most famous women in the world in Kim Kardashian.
ADVERTISEMENT
Article continues below this ad
Kardashian recently split with husband Kanye West after 6 years of marriage. Royval saw an opportunity and gave it his best shot.
MORE- WATCH- Julian Marquez Calls Out Miley Cyrus After Insane UFC 258 Submission Victory
While the trend may be a little worrying, it is relatively harmless. Fighters are leveraging themselves into this position where a successful call-out can get them a lot of attention.
In a business like the UFC where one's ability to move the needle is crucial, it is understandable why fighters are doing this.
ADVERTISEMENT
Article continues below this ad
Kim Kardashian to respond to the top UFC Flyweight?
While these call-outs are really fun, it seems Royval may have aimed too high up right now. Kim Kardashian has the most Instagram followers for any non-sportspersons on the platform, so it is unlikely he gets a response. But crazier things have happened.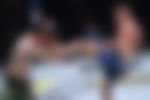 Royval is one of the most exciting fighters in the UFC today. He won Fight of the Night bonuses in just his first 2 bouts with the promotion. While his 3rd bout was a loss to current #1 contender Brandon Moreno, the ceiling for the 28-year-old Flyweight is still high.
ADVERTISEMENT
Article continues below this ad
However, Royval did take the Moreno fight on short notice. His return will be pretty big atop the UFC Flyweight rankings, with a possible matchup against Alexandre Pantoja looming. While Kim K may not be getting into his DMs, he does have a bright future in MMA ahead of him.