'Brazil Has No Wrestling'- Ariane Lipski Cites Reasons For Joining ATT
Published 06/05/2021, 11:34 AM EDT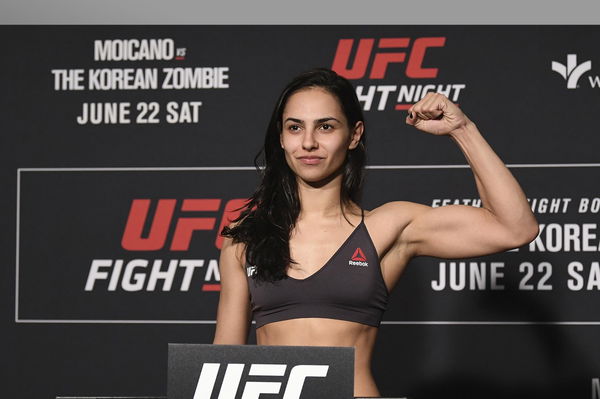 ---
---
UFC women's flyweight star and former KSW women's flyweight champion Ariane Lipski is gearing up to face Montana De La Rosa at UFC Fight Night 189. The Brazilian joined UFC in 2019 after a significant run with KSW.
ADVERTISEMENT
Article continues below this ad
Prior to her debut with UFC, there was a lot of hype surrounding her move to the promotion. But clearly, she won't be happy with her performance till now. 'Queen of Violence' has picked up only two victories in 5 matches.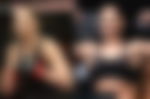 ADVERTISEMENT
Article continues below this ad
But a change in training location and better training partners could help her achieve the success she wants, according to her. The Brazilian has moved to American Top Team and now calls Florida her home.
"Renato (head coach and husband) spoke with me a few times before and we tried to move to the United States twice because we knew Brazil has no wrestling," Lipski told MMA Fighting. "I needed other training partners that knew wrestling to help me in training."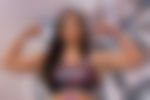 "We visited the gym and liked the atmosphere. I saw they had many girls training together, mainly in my division, and that's what we wanted. That's why we decided to stay here. Florida is our home now (laughs)."
Lipski will be looking to display her wrestling prowess against Rosa. She is under the tutelage of two-time NCAA national champion and two-time Olympian Steve Mocco.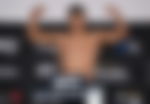 How training in ATT is helping Ariane Lipski?
Lipski explained how she strengthened fast as she didn't wait for her match to know the weakness and could figure it easily in her training.
"I was put in difficult situations in my first training there," Lipski said. "I didn't need to wait for a fight to see where my mistakes were and I could see them in training already, and that's why my evolution was fast."
"Worked hard in training, got home, and Renato showed where my mistakes were and what I should do instead, and then I would apply in training the next day."
The Brazilian believes her wrestling skills have improved dramatically under the ATT banner as she is practicing every single day and trying to adapt to the challenges.
ADVERTISEMENT
Article continues below this ad
Although she is improving her grappling, she wants to win her next match by striking. "What I really want to show in this fight is my striking," she said. "We came here for the wrestling and grappling but not to show it in the fight."
Lipski however doesn't want to get too flustered in showing her skills. She wants to enjoy her fight and the knockout will come automatically.
Lipski would want to feature in a title fight soon against Valentina Shevchenko. It will be interesting to see how her improved techniques fare against Rosa on her road to a title fight. The latter will be hoping to get some momentum too after the not-so-convincing performance in her recent fights.
ADVERTISEMENT
Article continues below this ad
Can Lipski's current training will bring a change in fortune for her?
WATCH THIS STORY: 5 UFC fighters with the highest successful takedowns